VIT invites applications for B Tech courses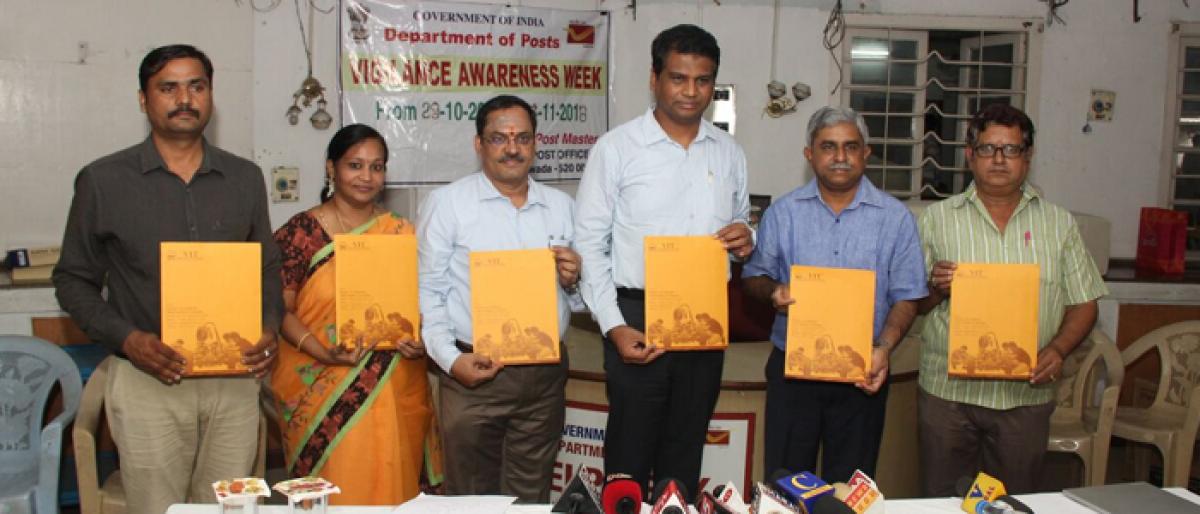 Highlights
The Vellore institute of Technology invites applications for admissions into engineering first year course through an online test to be held for the academic year 20192020 in Vijayawada
​Hyderabad: The Vellore institute of Technology invites applications for admissions into engineering first year course through an online test to be held for the academic year 2019-2020 in Vijayawada.
Application forms are available in the all post offices. The admission test will be held at 120 centres across India and from four foreign centres. In Andhra Pradesh 12 centres & 6 centres in Telangana state. The last date for receiving applications was February, 28 2019.
Addressing the media held in Vijayawada Head post office, on Friday, VIT-AP Vice President Dr. Sekar Viswanathan said that the entrance test would be held at Dubai Kuwait, Qatar and Muscat. Based on the performance of written test the ranks would be given.
He said, that for those who obtain good ranks may get admissions at VIT's in Amaravati, Bhopal, Chennai & Vellore. Based on the ranks in the written test, fee concessions will be given to the students who performs toppers of each state board and central board will get 100 % tuition fee waiver for all the four years. VITEEE-2019 rank holders from 1 to 50 will get 75 %, from rank 51 to 100 will get 50 % and from 101 to 1000 will get scholarship of 25 % tuition fee waiver for all four years.
VIT-AP Vice President Dr. Sekar Viswanathan, Vice Chancellor Dr.D. Subhakar, Registrar Dr.C.L.V. Sivakumar, Admission officer Dr.A.V.V.S. Subbalakshmi, Asst.Supdt.Of. Of Post Offices Srinivas Naik & Subrahmanyam releasing applications for admission test at a programme held in Head post office at Vijayawada city.