Sama demands restoration of STP at Saroornagar tank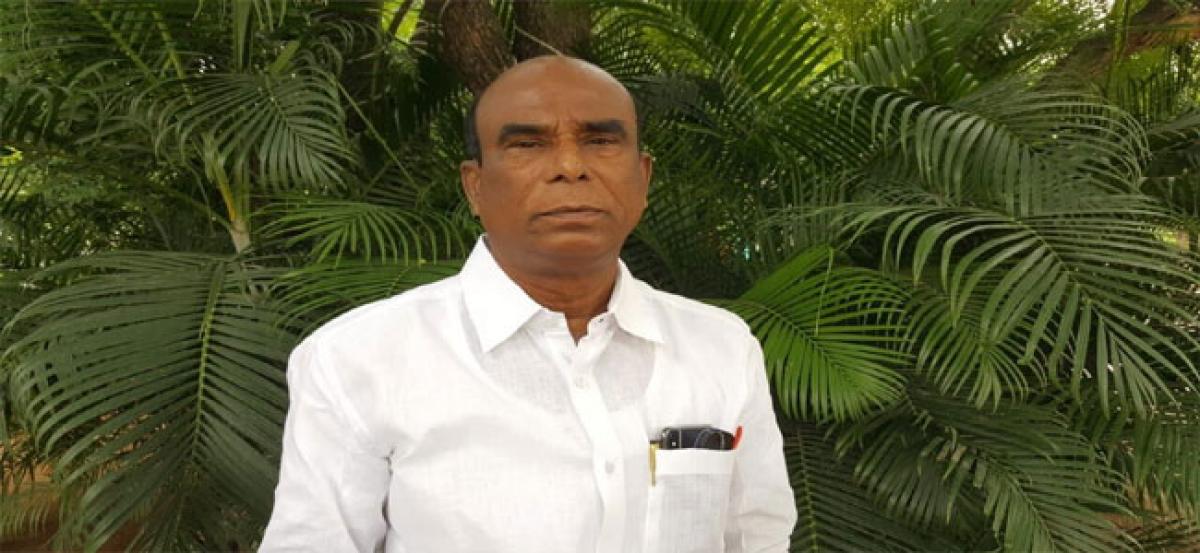 Highlights
TDP Rangareddy district president Sama Rangareddy on Saturday demanded restoration of sewage treatment plant STP at Saroor Nagar mini tank bund He visited tank bund including surrounding colonies like Greenpark Colony The tank which used to give fresh air with pleasant scenery to locals, has now become a cesspool, he lamented
LB Nagar: TDP Rangareddy district president Sama Rangareddy on Saturday demanded restoration of sewage treatment plant (STP) at Saroor Nagar mini tank bund. He visited tank bund including surrounding colonies like Greenpark Colony. The tank which used to give fresh air with pleasant scenery to locals, has now become a cesspool, he lamented.
Sama said that people from surrounding colonies shunned to visit it. STP was established under previous TDP government but the TRS government failed to restore it, he alleged. Sama said that Priyadarshini Park at the tank generating Rs 2.5 crore annual income to the government but so far no development activities have been taken up, he alleged. TDP The TDP leader said that as it was filled with hyacinth, surrounding areas were suffering with mosquito menace.
He alleged that the government on the name of beautification, wasting public money. He demanded the government and GHMC to remove the hyacinth in the tank and immediate restoration of STP. Party leaders Ch Ashok, Sama Prabhakar Reddy, Krishnam Raju, Rameshwar, Sanjeeva Reddy, Raju, Malyadri, Rajesh Goud took part.