Pakistan cleric on US terror list extends support to Imran Khan's party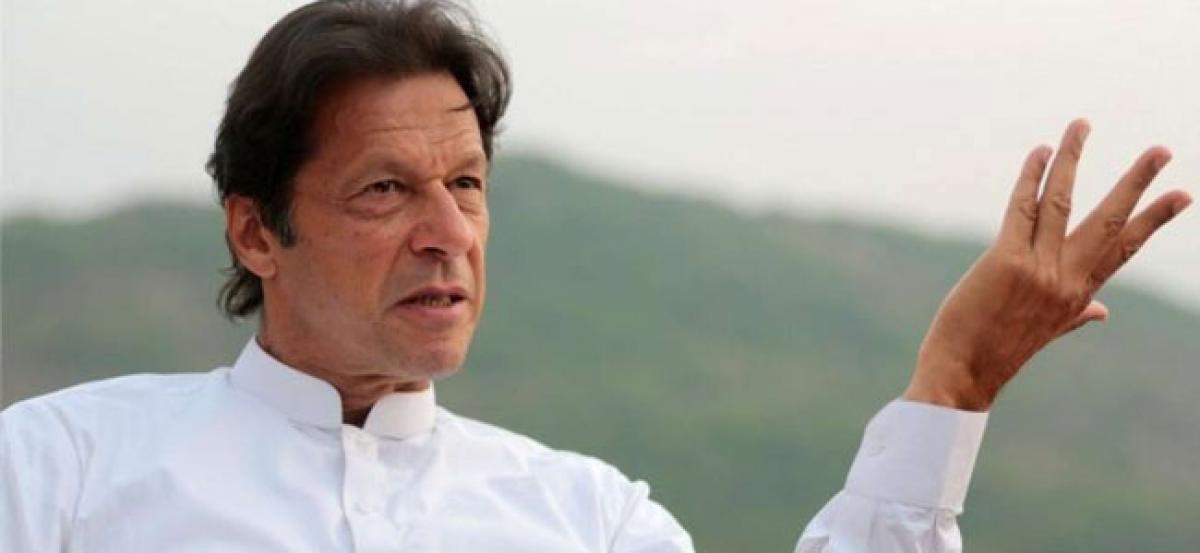 Highlights
A Pakistani cleric, who is placed by the US on a terror watch list, has extended his support to Imran Khans party Pakistan TehreekeInsaf in the upcoming general elections scheduled for July 25, a media report said today
A Pakistani cleric, who is placed by the US on a terror watch list, has extended his support to Imran Khan's party Pakistan Tehreek-e-Insaf in the upcoming general elections scheduled for July 25, a media report said today.
The cleric, Maulana Fazlur Rehman Khalil was placed by the US government on Specially Designated Global Terrorists (SDGT) list on September 30, 2014, for his alleged role in Harkatul Mujahideen (HuM) militant organisation, which he reportedly founded in the past, the Express Tribune reported.
He later founded and is still heading Ansarul Ummah, which he calims is a political party. Both HuM and Ansarul Ummah are on the SDGT list.
Khalil's Ansarul Ummah also took part in the last local government elections.
However, many were surprised when senior party leader Asad Umar took to social media to announce that Khalil along with hundreds of other Ulema (clerics) had joined the PTI and announced their support to him in the upcoming elections, the daily reported.
Maulana Fazlur Rehman Kahlil has joined the PTI along with hundreds of his followers and Ulema, Umar wrote in a Facebook post with an album showing Umar being welcomed by Khalil and others and the two addressing the ceremony.
When contacted, Khalil confirmed that he and other Ulema had hosted Umar on Sunday and decided to support him in the elections.
However, he clarified that he had not joined the PTI. We are not joining the PTI. We just announced to support Asad Umar in NA-54, he was quoted as saying by the daily.
When contacted, Umar said he was unaware whether Khalil was on the US-designated list of terrorists.
I have known him for three years. He has condemned terrorist activities by the TTP and made efforts for unity and harmony between various religious groups and sects. This is what I like about him, he said.