Donald Trump says tax cuts, regulatory reforms creating new wave of economic growth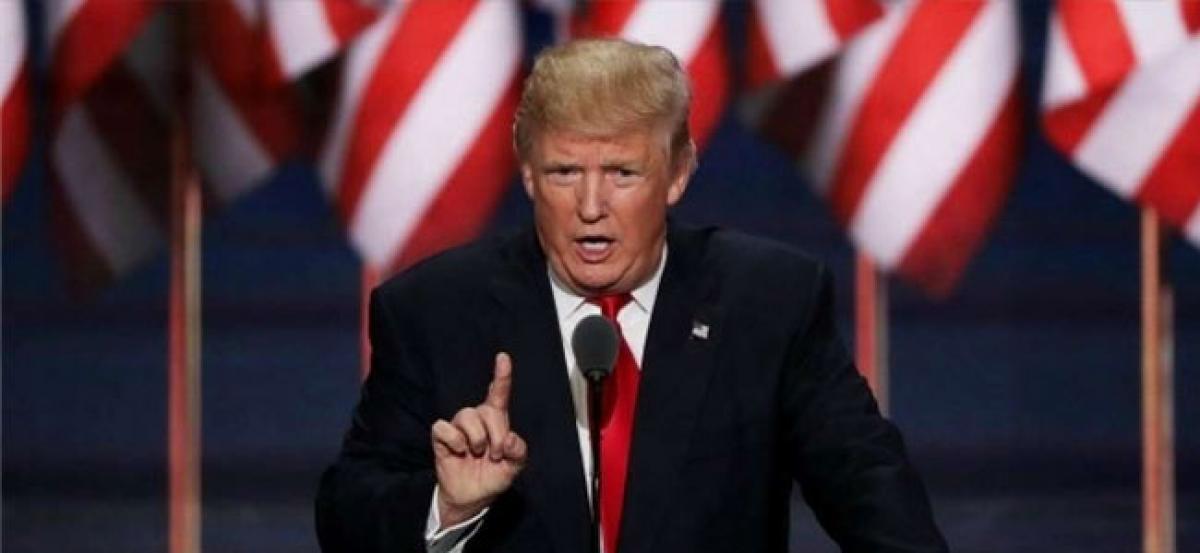 Highlights
US President Donald Trump on Thursday claimed that the tax cuts undertaken by his administration more than six months ago and regulatory reforms have unleashed a new wave of economic growth which will help companies bring in about an estimated USD 4 trillion stacked abroad
US President Donald Trump on Thursday claimed that the tax cuts undertaken by his administration more than six months ago and regulatory reforms have unleashed a new wave of economic growth which will help companies bring in about an estimated USD 4 trillion stacked abroad.
The US is in the longest positive job growth streak in its history, Trump said, noting that his administration has helped create more than 3.6 million jobs since the election.
"Our economy is thriving and booming like never before. People are looking, and they're trying to find times. There has never been a time like this," Trump told his Cabinet during a White House meeting.
Unemployment has fallen for every single demographic group. African-American unemployment has reached its lowest levels by far in history. Hispanic unemployment is at its lowest levels in history. Asian unemployment is at its lowest level in history. Women's unemployment is at the lowest level in 65 years, he said.
"So those are tremendous numbers," he said.
The tax reforms have also resulted in companies bringing back their money stacked abroad.
"Tremendous numbers of companies are coming back into our country. Tremendous dollars are coming back. We have hundreds of billions of dollars are pouring back into our country because of our tax cuts and reform," he said.
The administration, he said, is allowing these big companies that have billions of dollars offshore to bring that money back into the country.
"Before we had the bill passed on tax cuts and reform, it was virtually impossible to get money brought back into our country," the President said.
Apple, he said, is bringing in about USD 250 billion, and they're putting that to work in the United States. Other companies are, likewise, bringing in billions and billions of dollars.
"So we've never seen anything like this before. I think, ultimately, that number could be USD 4 trillion," Trump said.Commerce Secretary Wilbur Ross agreed with the President.
"The President's tax cuts and regulatory reforms are creating a new wave of growth in our advanced manufacturing and technology industries, along with demand for thousands of skilled workers.
"Our strength in the economy is a godsend for many millions of Americans who want to be part of the workforce, and who now have the opportunity to participate productively in our economy," he said.
Making an appearance before the Cabinet, Trump's daughter and presidential advisor Ivanka Trump said that the economy is roaring due to the administration's pro-growth policies.
"Unprecedented deregulation and tax cuts have been a central component to the success of this administration's economic agenda.
"GDP growth last year surpassed all expectations. The unemployment rate currently sits at just 4 per cent. And 3.7 million jobs have been added since the election in November of 2016. America's economic future is bright," Ivanka said.