BCs got real freedom in CKR's rule:Talasani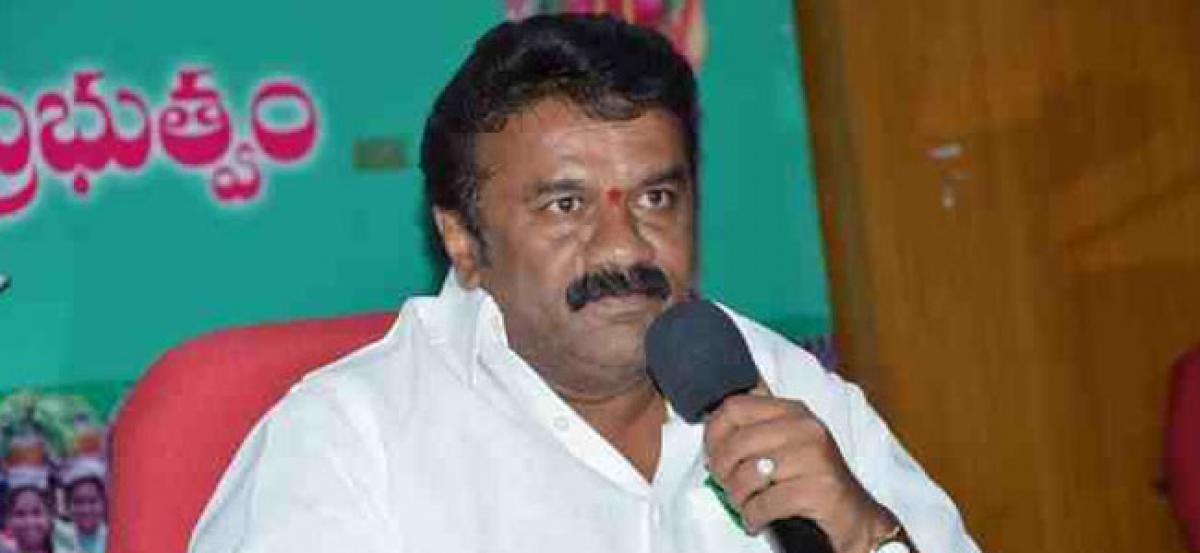 Highlights
Hailing the decision of Chief Minister to provide 100 per cent subsidy loan to BCs Backward Castes, Animal Husbandry Minister T Srinivas Yadav on Sunday said that the backward and most backward communities had got real freedom only in the rule of TRS led by Chief Minister K Chandrashekar Rao
Hyderabad: Hailing the decision of Chief Minister to provide 100 per cent subsidy loan to BCs (Backward Castes), Animal Husbandry Minister T Srinivas Yadav on Sunday said that the backward and most backward communities had got real freedom only in the rule of TRS led by Chief Minister K Chandrashekar Rao.
Addressing a press conference at TRSLP office along with Danam Nagender, the minister said that the BCs had got real freedom in the rule of TRS. "The BC leaders like us feel proud to see the community people like weavers, toddy tappers, Nayi Brahmins and others getting 100 per cent subsidy loans," said Yadav. He claimed that the sheep distribution was a success story. "When the scheme was launched, the opposition parties questioned and insulted the castes involved in the profession. Still government distributed 60 lakh sheep and now it has helped in increasing the sheep count to another 25 lakh sheep leading to change in the economic situation and today it is a success story," said Srinivas Yadav.
The minister alleged that the Congress party try to show itself as the champion of BCs when not in power and when it comes to power, they make BCs to suffer. The situation of BCs has changed now in the TRS rule. "The BCs have got good representation in the government. The Assembly speaker is a BC, the chairman and deputy chairman of Council are from BC. The BCs will now get 100 per cent subsidy loan," said Yadav.
The TRS leaders condemned BJP leader Ram Madhav's comments against the TRS MLAs. Stating that people of Telangana would not tolerate such language, Yadav said that there is no presence of BJP in Telangana. The BJP could not win a single seat in GHMC elections and now they would not win even the five seats which they are representing now, he said.
Danam Nagender said that no other chief minister was concentrating on BCs like K Chandrashekar Rao. He said that he would take the numerous programs of the TRS government to the people.