Kadiyam Srihari: Telangana to digitise historical documents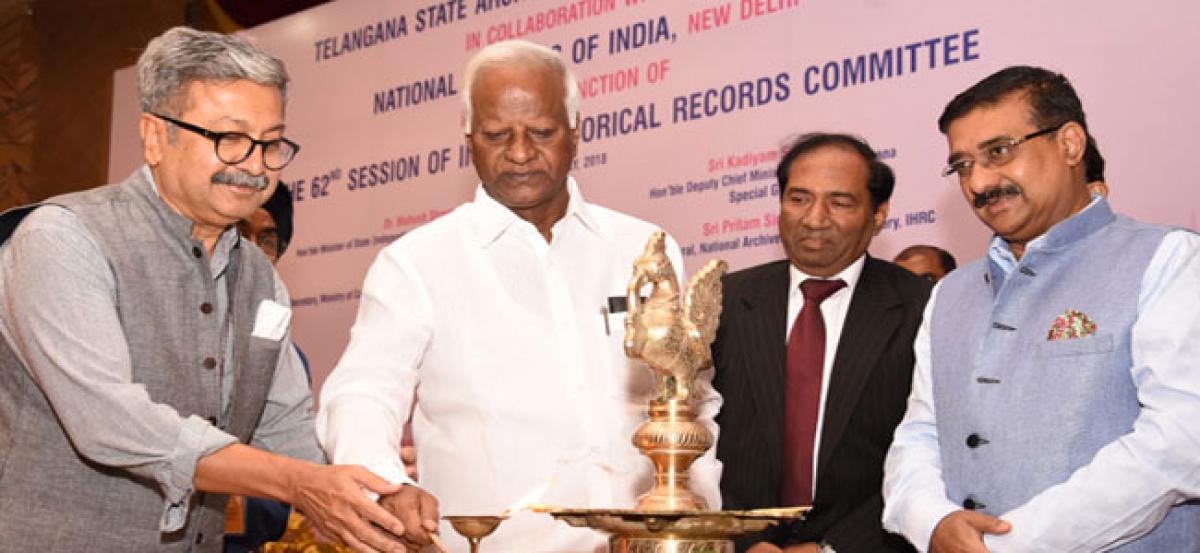 Highlights
Deputy Chief Minister and Education Minister Kadiyam Srihari addressed the 62nd edition of Indian Historical Record Committee at Dr MCR HRD Institute in Hyderabad on Tuesday
Deputy Chief Minister and Education Minister Kadiyam Srihari addressed the 62nd edition of Indian Historical Record Committee at Dr MCR HRD Institute in Hyderabad on Tuesday.
Lauding the fact that the Telangana archives were among the top 10 in the world with close 50 million documents, he announced that the state government is planning to digitise, upgrade and preserve millions of historic documents.
The Minister assured that the government will take measures to conserve the archival records within a year by digitising them and bear all the expenses.