Chandrababu to TTD authorities: Allow devotees during Maha Samprokshanam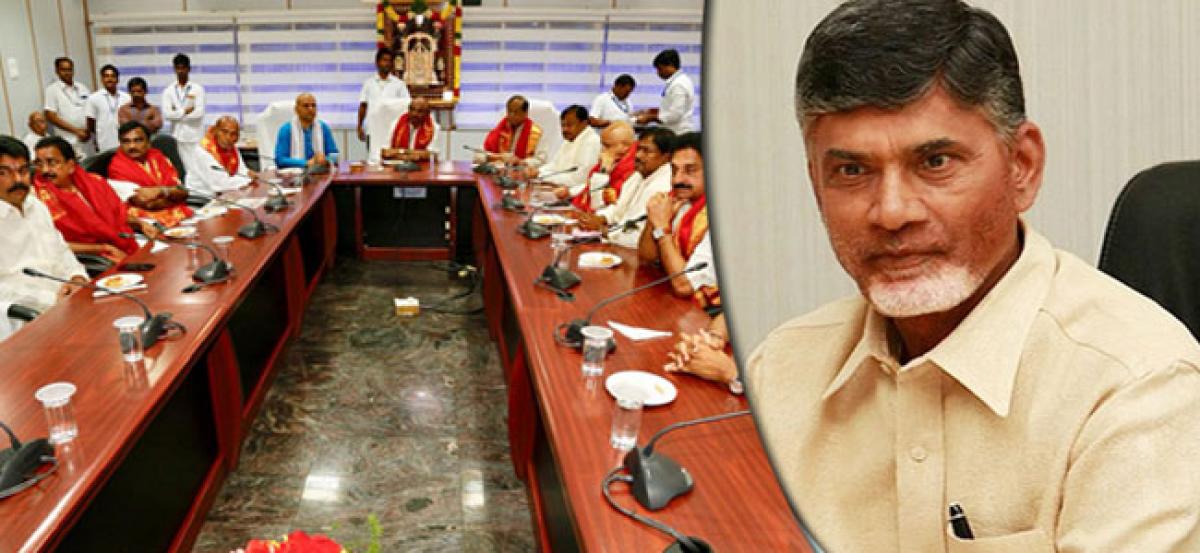 Highlights
Chief Minister N Chandrababu Naidu on Tuesday responded to the restriction of the devotees during the Maha Samprokshanam in Tirumala temple He instructed the Tirumala Tirupati Devasthanams TTD authorities to allow devotees to visit a limited number of times during the Maha Samprokshanam
Chief Minister N Chandrababu Naidu on Tuesday responded to the restriction of the devotees during the Maha Samprokshanam in Tirumala temple. He instructed the Tirumala Tirupati Devasthanams (TTD) authorities to allow devotees to visit a limited number of times during the Maha Samprokshanam.
TTD Chairman Putta Sudhakar Yadav announced that the temple will stop the visit of devotees from August 9th to 17th because of Ashta Bandhana Balalaya Maha Samprokshanam.
With many raising serious objections in this regard, the Chief Minister discussed the matter with top officials and objected to the TTD's decision. He was informed regarding devotees being hurt with the temple closure decision.
Chandrababu asked the TTD officials to follow the same rules which were followed in the past during Maha Samprokshanam and advised them not to make devotees wait for long hours in queue lines.