Comedian involved in red sanders smuggling reveals shocking reason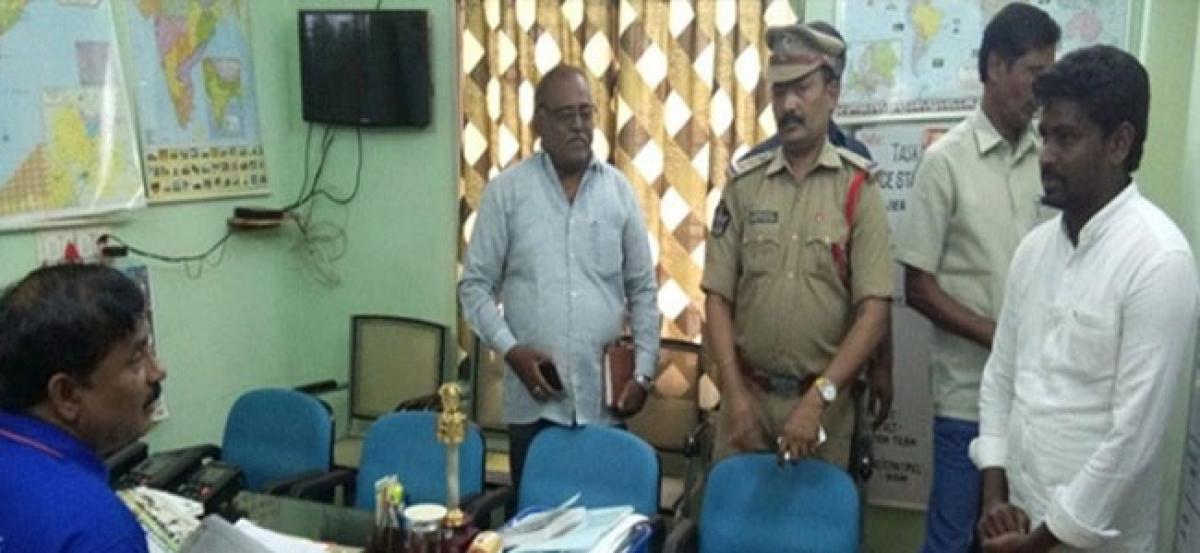 Highlights
Jabardast show participantturnedcomedianturn film financer Sri Hari alias Haribabu, accused of resorting to red sanders smuggling, surrendered to the special task force IG Kantha Rao on Tuesday
Jabardast show participant-turned-comedian-turn film financer Sri Hari alias Haribabu, accused of resorting to red sanders smuggling, surrendered to the special task force IG Kantha Rao on Tuesday. Hari, who was later presented before the mediapersons, said that he was a government employee, but lost the job after he got addicted to vices.
Later, his mother fell seriously ill due to the wrong treatment by the doctors. To support her treatment, he took to red sanders smuggling with one Srinivas Reddy. After the treatment, he was arrested by the police because Srinivas Reddy, who was then arrested, took his name.
Later, he said he has stopped doing smuggling, but the police were still harassing him by foisting cases against him. He said he had surrendered on his on volition. His confession video is going viral on the social media.