TRS stages protest in Lok Sabha over TDP member Galla Jaidev's remarks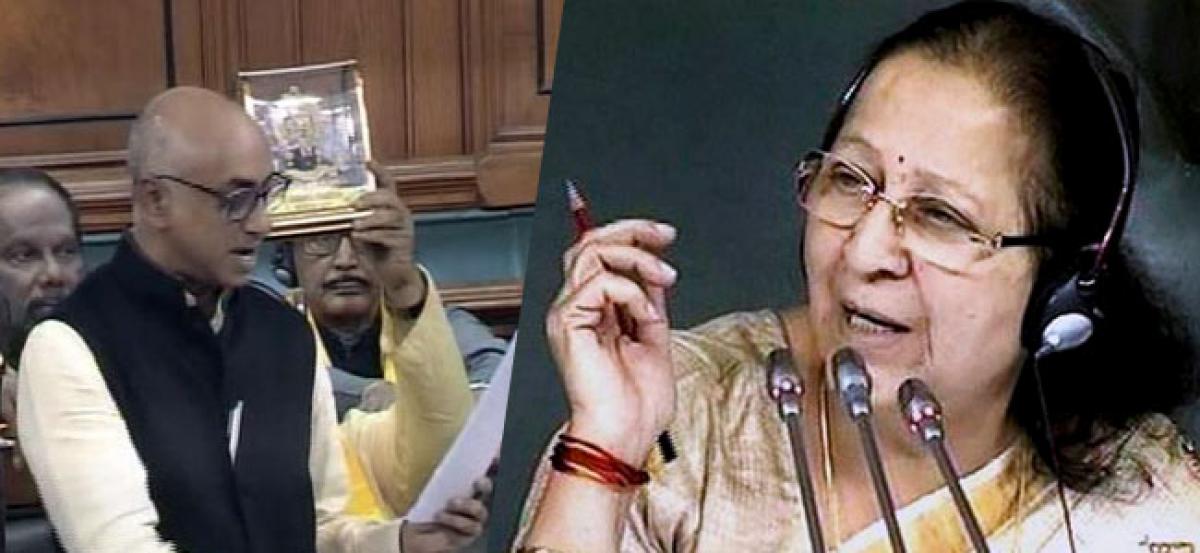 Highlights
Lok Sabha witnessed a protest from the members of Parliament from Telangana on Friday as they walked into the well of the house after TDP member Galla Jaidevs statement that AP was divided in an undemocratic manner
Lok Sabha witnessed a protest from the members of Parliament from Telangana on Friday as they walked into the well of the house after TDP member Galla Jaydev's statement that AP was divided in an undemocratic manner.
Stating that the residuary Andhra Pradesh was at the receiving end and Telangana even with less population, was given more resources, the TDP member said that the Telugu Talli was split into two pieces to create Telangana.
Taking strong objection to the statement, the TRS members staged a protest following which Speaker Sumitra Mahajan restored order in the house as she requested them to relent and assured them these remarks won't go into records.