SC judge praises Amrabad Tiger Reserve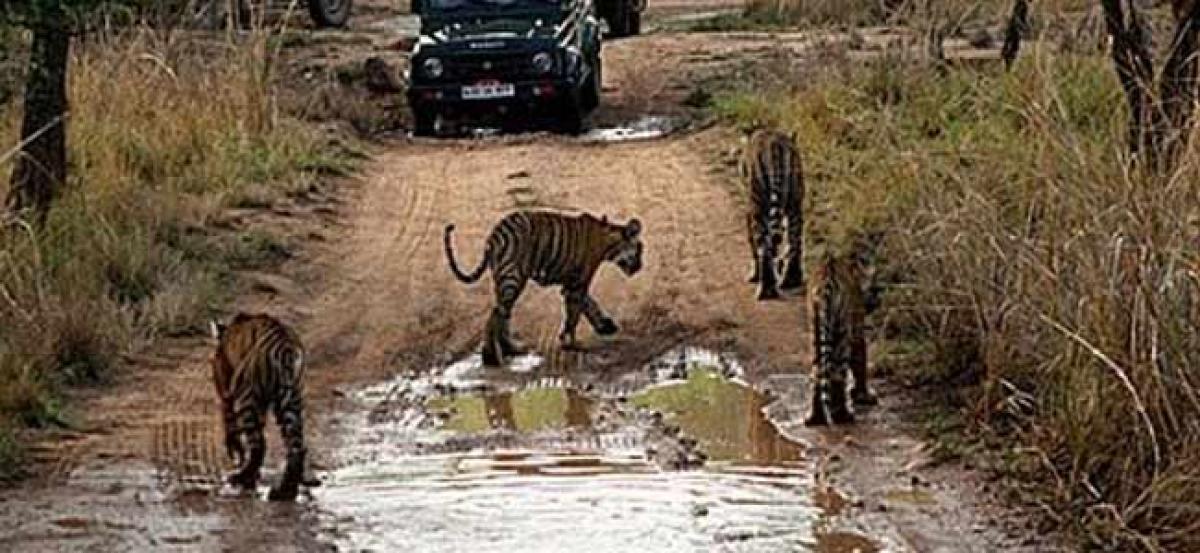 Highlights
During return journey from Srisailam Mohan N Shanthan Gaurav, Judge of Supreme Court of India halted at Mannanur for some time The commissioner for Tribal Welfare, District Collector Sridhar and Field Director Amrabad tiger reserve met him
Hyderabad : During return journey from Srisailam Mohan N Shanthan Gaurav, Judge of Supreme Court of India halted at Mannanur for some time. The commissioner for Tribal Welfare, District Collector Sridhar and Field Director Amrabad tiger reserve met him.

As District officers in Nagar kurnool having Giri Haritha Haram Programme. The Judge appreciated the neat maintenance of Tiger Reserve and commented that no plastic or garbage is found.

Field Director Vinod kumar explained the process and efforts and giving of Cloth bag at toll gate to reduce Plastic.

He congratulated Amrabad tiger Reserve staff and Forest Dept for good efforts made.