No future for Congress in Telangana: KTR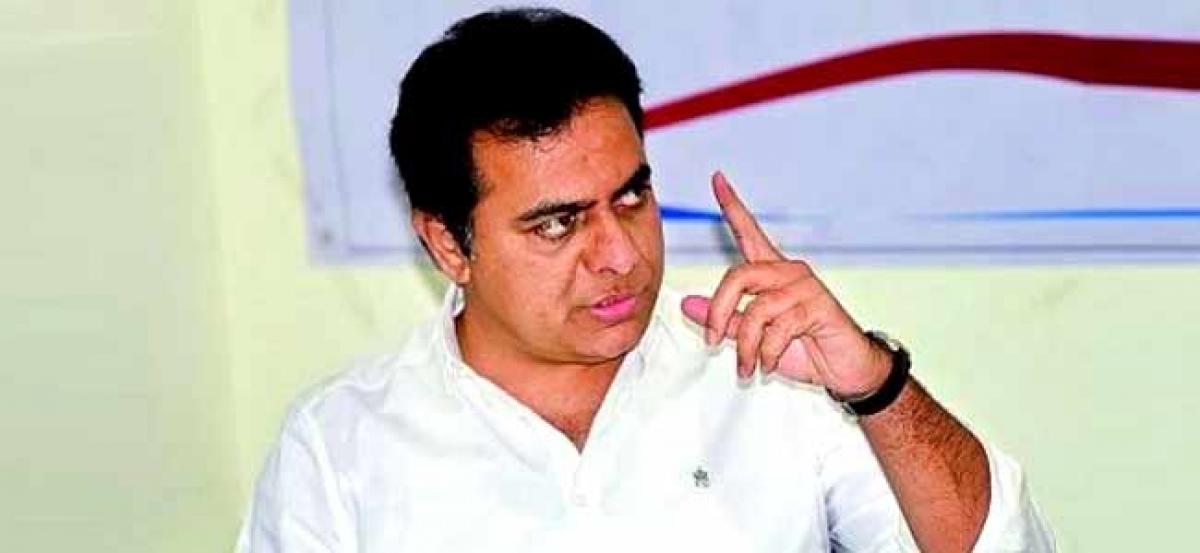 Highlights
Municipal Administration and Urban Development Minister KT Rama Rao on Wednesday spoke to the reporters in Nizamabad where he said that the Congress doesnt have a future in Telangana
Municipal Administration and Urban Development Minister KT Rama Rao on Wednesday spoke to the reporters in Nizamabad where he said that the Congress doesn't have a future in Telangana.
Claiming that the Congress was a dying party not only in the state but also in the country, KTR questioned as to how can Rahul Gandhi expect his party to power in Telangana when he is losing in his own constituency Amethi.
He further said that leaving Uttam Kumar Reddy and CLP leader K Jana Reddy, all other leaders of the party were ready to join the TRS adding that the TRS was not ready to take them.
The Minister also expressed confidence that TRS would come back to power in 2019, and the Congress or the Telangana Jana Samithi (TJS) chief M Kodandaram won't decide the fate of TRS leaders as the latter had the backing of the people of the state.