HC grants one week time for restoring Congress MLAs status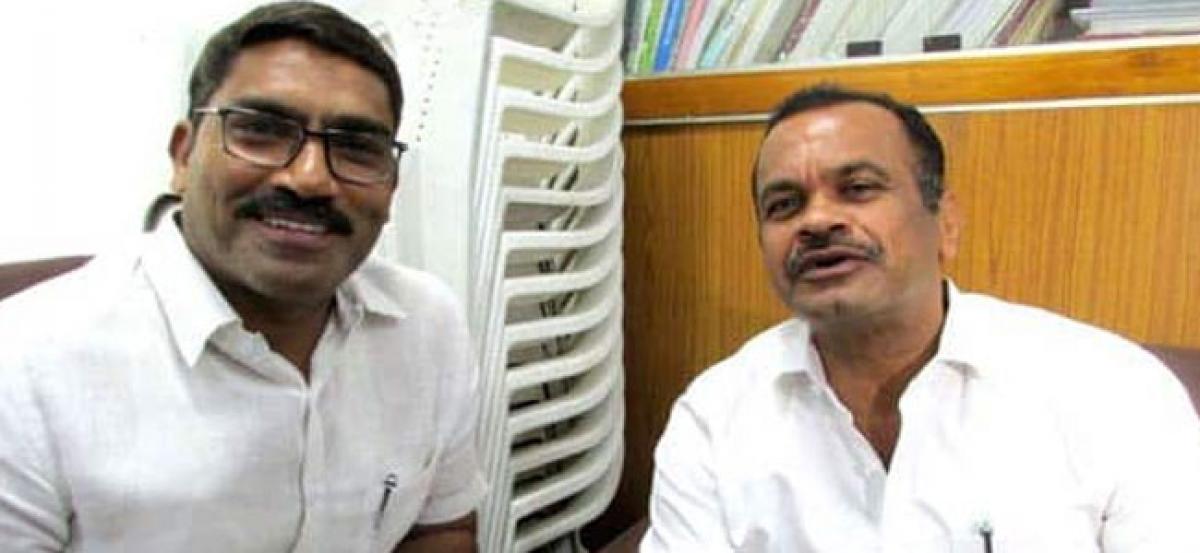 Highlights
The High Court on Friday granted a weeks time to the Telangana Assembly and law department secretaries in regard to the petition in the contempt case filed by Congress MLAs Komatireddy Venkat Reddy and SA Sampath Kumar
The High Court on Friday granted a week's time to the Telangana Assembly and law department secretaries in regard to the petition in the contempt case filed by Congress MLAs Komatireddy Venkat Reddy and SA Sampath Kumar.
The Court granted a week's time to submit the documents pertaining to the case
The hearing has been adjourned until August 10.
Earlier this year, the Court passed an order ruling the expulsion of the two legislators by the Assembly as invalid and restore the Congress MLAs' status in the Legislative Assembly. However, the implementation of the order is yet to be witnessed.
The High Court has sought action against law secretary V Niranjan Rao and Assembly secretary V Narasimha Charyulu for deliberately delaying the implementation of the order.