Uttam Kumar: Congress ready to face early Assembly polls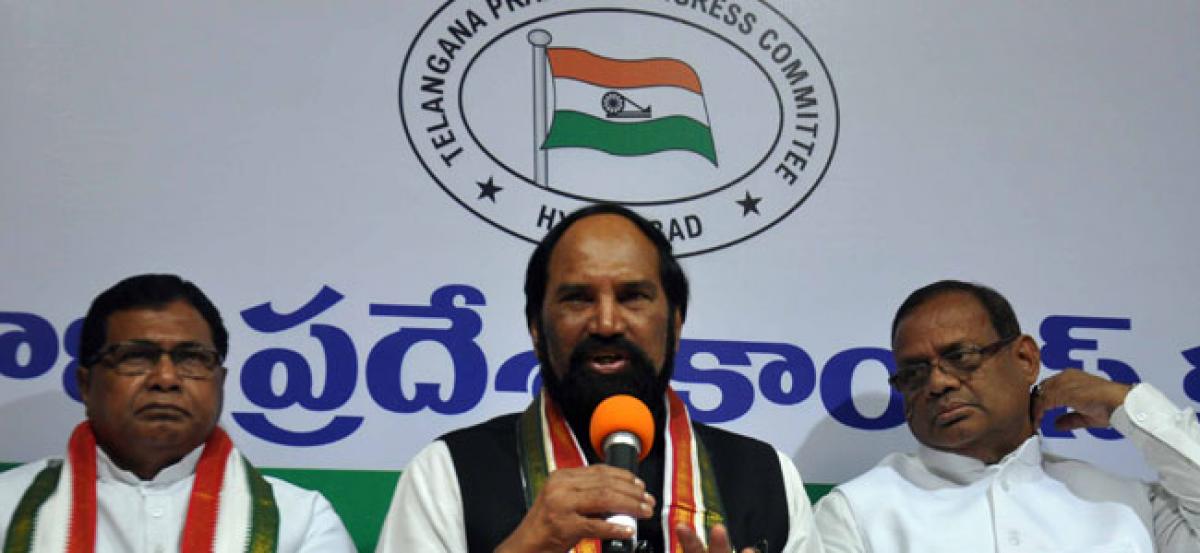 Highlights
Telangana Congress party president N Uttam Kumar Reddy on Thursday announced that the party would double the amount of social security pension for all categories of beneficiaries if voted to power in the coming Assembly elections in the state
Telangana Congress party president N Uttam Kumar Reddy on Thursday announced that the party would double the amount of social security pension for all categories of beneficiaries if voted to power in the coming Assembly elections in the state.
Speaking to the reporters in Hyderabad, he said that the pension amount being given to senior citizens, widows, weavers, and others would be increased to Rs 2,000.
The Telangana Pradesh Congress Committee president also announced that the Congress government would give unemployment allowance of Rs 3,000 per month to at least 10 lakh youth across the state if it came to power adding that the party was ready to face the early Assembly polls.
The TPCC leader said that the assurances would be a part of the party's manifesto for the assembly elections as per the decision based on the recommendation of a 42-member committee established by the Congress to study the pension schemes.