Two Gates of Srisailam Dam Opened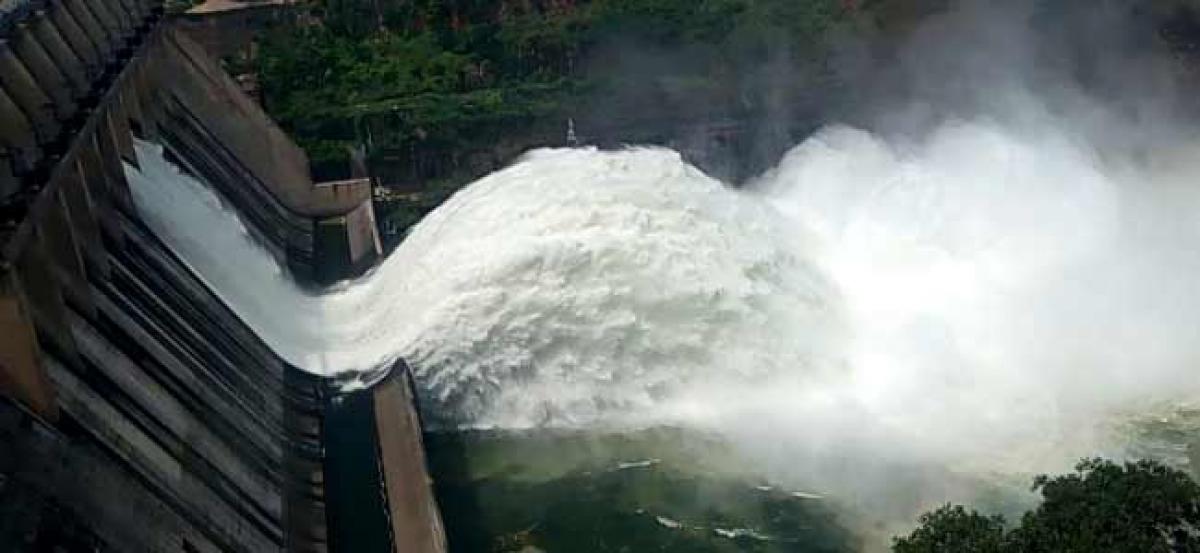 Highlights
Due to the heavy inflow of water flowing into the Srisailam project from Jurala, two gates of the dam has been lifted on Tuesday
Due to the heavy inflow of water flowing into the Srisailam project from Jurala, two gates of the dam has been lifted on Tuesday.
The decision was taken by the Srisailam project chief engineer C Narayana Reddy following a heavy rise in the water level of Jurala. Besides 1.31 lakh cusecs of water flowing from Jurala, the Srisailam project is also receiving 18000 cusecs of water from Sunkesula registering 884 ft of water level compared to the Full Reservoir Level (FRL) of 885 Ft
Last week, four gates of the dam had been reopened due to the excess flood water in Krishna and Tungabhadra rivers.