CM KCR express grief over Harikrishna's death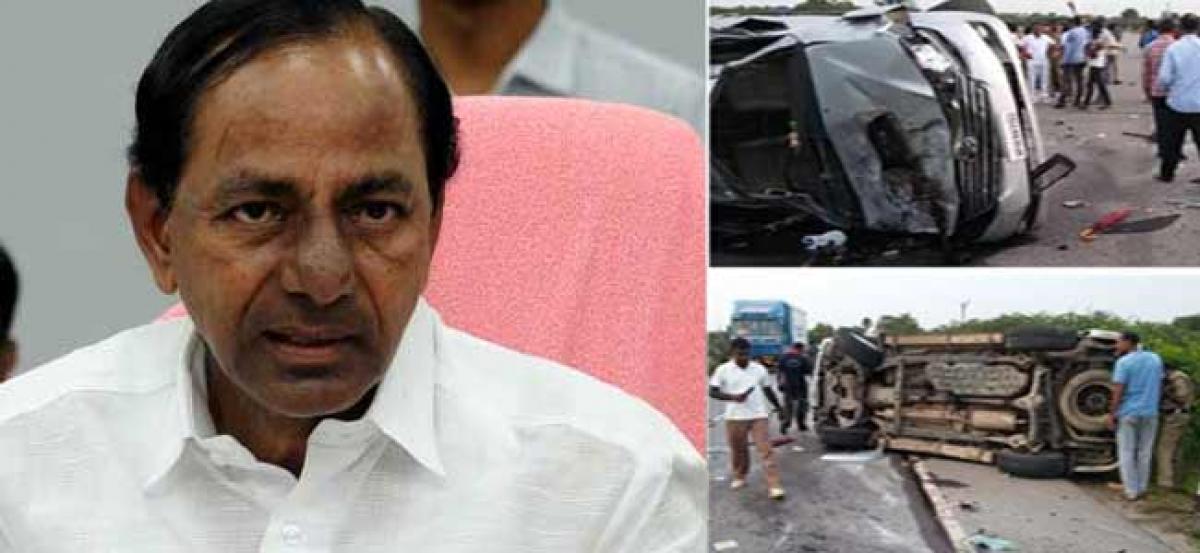 Highlights
Telangana chief minister K Chandrasekhar Rao expressed grief over the death of actor and former MP Nandamuri Harikrishna, who was killed in the road accident this morning Recalling his services in politics and cinema, KCR offered his deepest condolences to the bereaved family
Hyderabad: Telangana chief minister K. Chandrasekhar Rao expressed grief over the death of actor and former MP Nandamuri Harikrishna, who was killed in the road accident this morning. Recalling his services in politics and cinema, KCR offered his deepest condolences to the bereaved family.
This was the second tragedy in Nandamuri's family, after the death of Harikrishna's elder son Janakiram in 2014.
Harikrishna met with the accident while he was on his way to Kavali in Nellore district to attend a fan's wedding. He was rushed to the Kamineni Hospital where he succumbed to injuries around 7:30 am. He is survived by his wife and sons Kalyan Ram and Nandamuri Taraka Rama Rao.
The accident is reported to have been occurred after the actor lost control over the speeding car and has been thrown off it.