Telangana to discuss e-cigarettes ban upon centre's order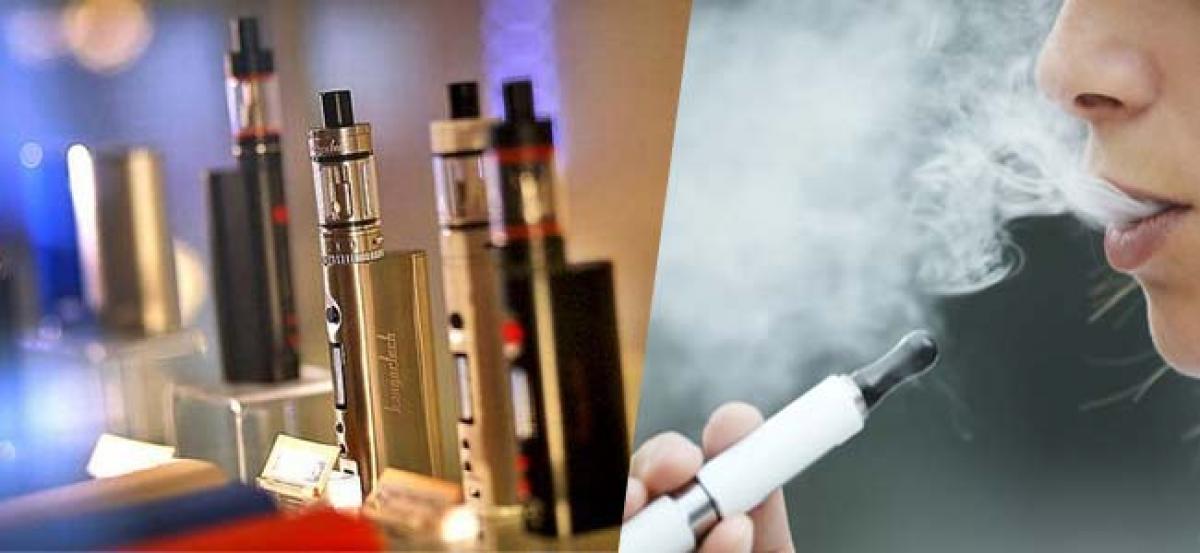 Highlights
Following an advice from centre to ban the ecigarettes, the state health department has decided to hold a meeting in the regard to the issue
Following an advice from centre to ban the e-cigarettes, the state health department has decided to hold a meeting in the regard to the issue.
The centre has issued a ban on Electronic Nicotine Delivery Systems (ENDS) which include e-cigarettes, vape,e-Sheesha, e-Hookah and other such substances used as a substitute for cigarettes. It also advised the states to stop the sale of nicotine including online, manufacturing and importing them and a notice regarding it has been issued to the states on August 28.
In a move to this, the TS health officials have decided to discuss the issue during a forthcoming meeting of the National Tobacco Control Programme after seeking an advice from all the stakeholders including a few NGO's.
According to the notice issued by the centre, nicotine is banned in 30 countries due to its harmful effects.