Chandrababu Fires Salvo At BJP and Jagan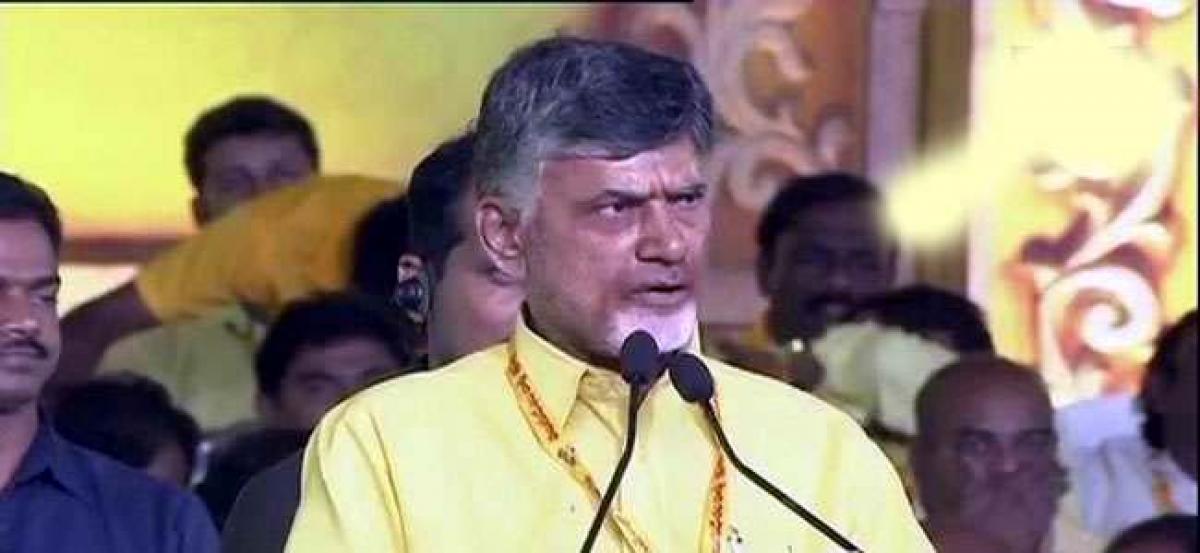 Highlights
Andhra Pradesh Chief Minister N Chandrababu Naidu fired a salvo at BJP and YSR Congress He alleged that the two parties entered secret understanding and conspired to foist cases against him and threaten with CBI, Income Tax and Enforcement Directorate
Andhra Pradesh Chief Minister N Chandrababu Naidu fired a salvo at BJP and YSR Congress. He alleged that the two parties entered secret understanding and conspired to foist cases against him and threaten with CBI, Income Tax and Enforcement Directorate.
The TDP said it Prime Minister Narendra Modi who made the promise of arresting YSR Congress leader YS Jagan Mohan Reddy at the time of elections. After coming to power, Modi took u turn and befriended with Jagan.
Chandrababu threw a challenge to BJP leader Vishnu Kumar Raju to quit the post as he is ready to prove that YSR Congress and BJP are maintaining cordial relations.
The chief minister also took potshots at BJP led NDA government for its failure in containing the spiralling prices of petroleum and diesel. With the increasing fuel prices, the prices of essential commodities also skyrocketed in the country.