T-Congress leaders to meet Rahul Gandhi today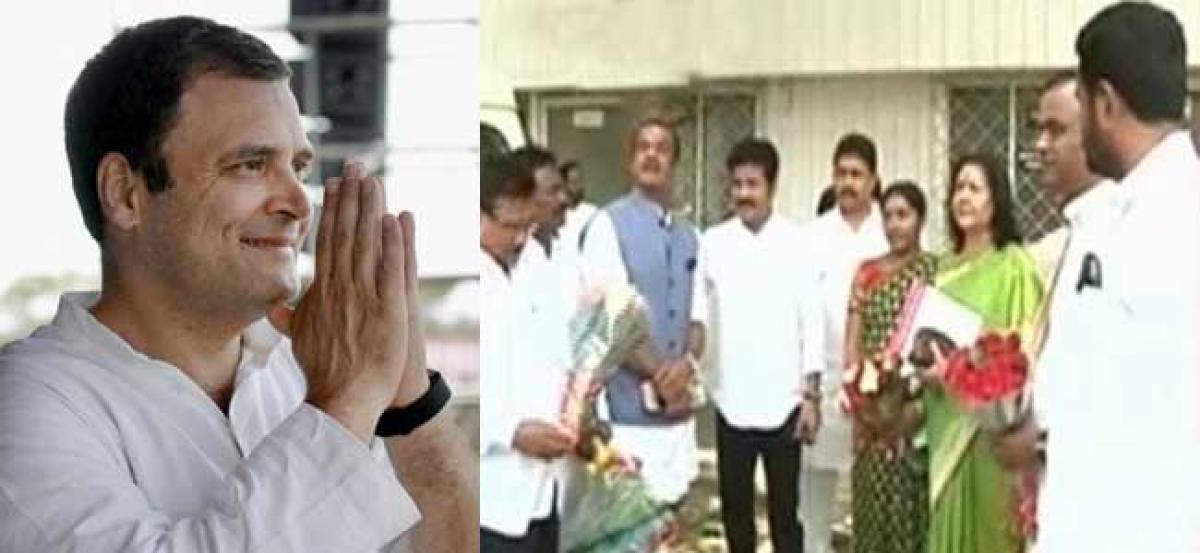 Highlights
Telangana Congress leaders are flying down to Delhi to meet the party president Rahul Gandhi Komati Reddy Venkat Reddy, Komati Reddy Raj Gopal Reddy, DK Aruna and other senior leaders have got a call from the party high command to discuss on the political developments in the state
Telangana Congress leaders are flying down to Delhi to meet the party president Rahul Gandhi. Komati Reddy Venkat Reddy, Komati Reddy Raj Gopal Reddy, DK Aruna and other senior leaders have got a call from the party high command to discuss on the political developments in the state.
The meeting was called on after the Congress leaders explained Rahul that party is lacking coordination between the leaders and also raised the issues about seat sharing after getting into an alliance with TDP.
Rahul Gandhi said that he would take a call on the pending posts in the party by inviting suggestions from the party leaders. He also said that he would soon announce 30-40 party candidates.