Telangana out of Centre's flagship Ayushman Bharat scheme for now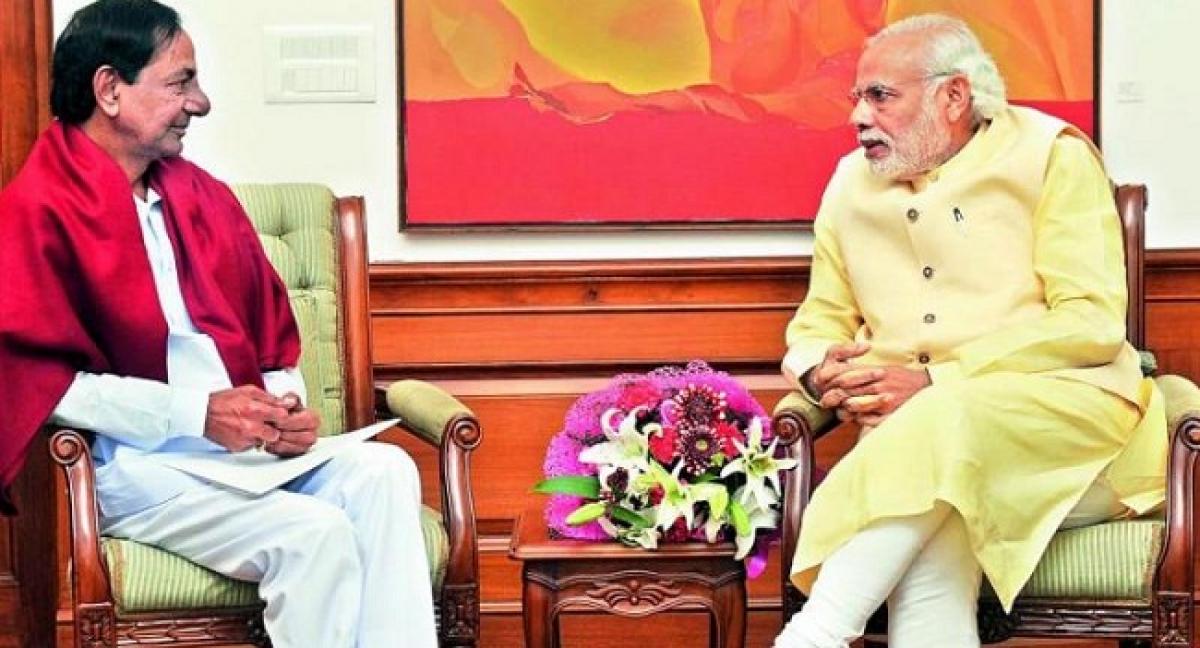 Highlights
Telangana has not joined the Pradhan Mantri Jan Arogya Yojana PMJAY Ayushman Bharat, launched by Prime Minister Narendra Modi in Jharkhand Sunday as of now and would continue to implement its health scheme, official sources said
Hyderabad: Telangana has not joined the Pradhan Mantri Jan Arogya Yojana PMJAY- Ayushman Bharat, launched by Prime Minister Narendra Modi in Jharkhand Sunday 'as of now' and would continue to implement its health scheme, official sources said.
One of the reasons for not joining it, for the time being, was because the state's Aarogyasri scheme covers nearly 80 lakh families, official sources said.
"We already have the Aarogyasri scheme. As of now Telangana is not participating in the (central government's) scheme," they told PTI.
Asked when the Centre's flagship Ayushman Bharat health insurance scheme would be implemented in Telangana, the official said "as of now Aarogyasri scheme will continue," adding Telangana's health coverage model is a robust programme.
The Pradhan Mantri Jan Arogya Abhiyan (PMJAY) aims to provide a coverage of Rs five lakh per family annually, benefiting more than 10 crore poor families.
Eligible people can avail the benefits in the government and listed private hospitals.