TDP is the only party provide stable government- government whip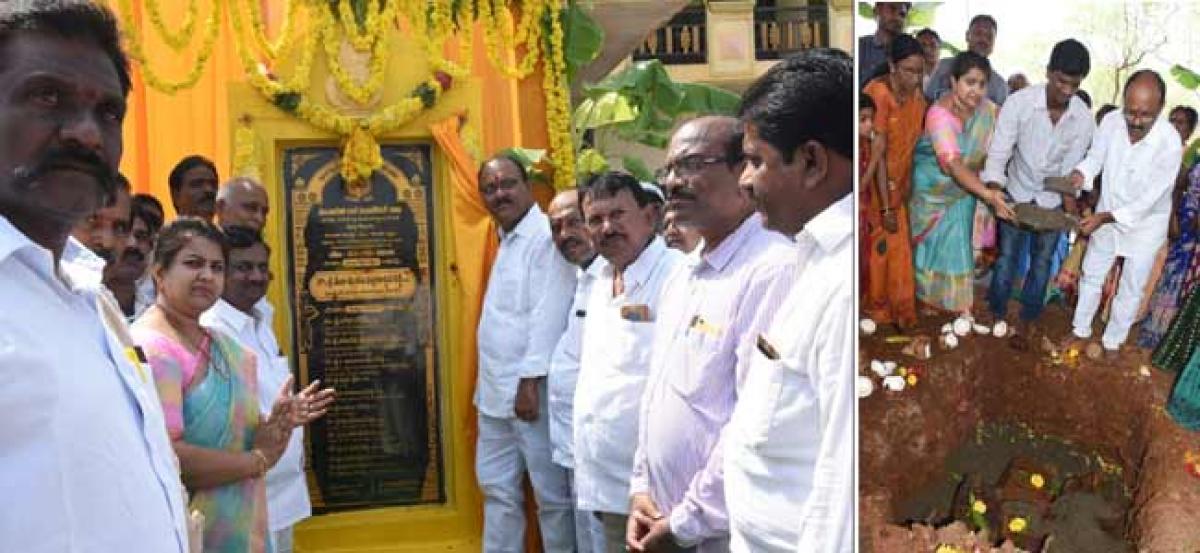 Highlights
Rajampet MLA and government Whip MMallikarjuna Reddy has said that development is only possible with the TDP as it has been implementing every welfare scheme in a transparent manner in the interest of all sections in the state
Kadapa: Rajampet MLA and government Whip M.Mallikarjuna Reddy has said that development is only possible with the TDP as it has been implementing every welfare scheme in a transparent manner in the interest of all sections in the state.
Addressing the gathering after laying foundation stone for the construction of underground drainage system cost at Rs 70lakhs at Rajampet town on Monday he said that after TDP emerged to power in 2014 elections it has ensure both development and welfare equally despite the economy of the state was in bad shape.
The MLA asserted that government is able to eradicate the corruption at maximum level by adopting highly sophisticated technology as every welfare scheme being reached to the real beneficiary at grass route level. The MLA recalled that though it is highly financial burden to the government in implementing dole but committed to implemented it in the name of 'Yuva Nestham' from next month in the interest of avoiding unrest among unemployed youth.
On this occasion he ladi foundation stone for cement road estimated cost of Rs 20lakhs at SC colony inspected the ongoing developmental works at Lakshmi Narasimha Swamy temple in Bhuvanagiri village, laid foundation for compound wall of Anganwadi center in Arundhathi nagar during Grama Darsani held at Boyana Palli village in the constituency.
Earlier he paid rich tributes to the portrait of Araku MLA Kidari Sarveswara Rao, and former MLA Siveri Soma who were gun down by Maoists on Sunday. While recalling his association with the duo the MLA described the act implemented by Maoists as Barbaric and Inhuman. He condoled the deceased family members. Telugu Mahila district president M.Srivani, Rajampet Thasildar Narasimhulu, MPDO Vasudeva Gupta and others were present.