Supreme Court verdict on live streaming of court proceedings today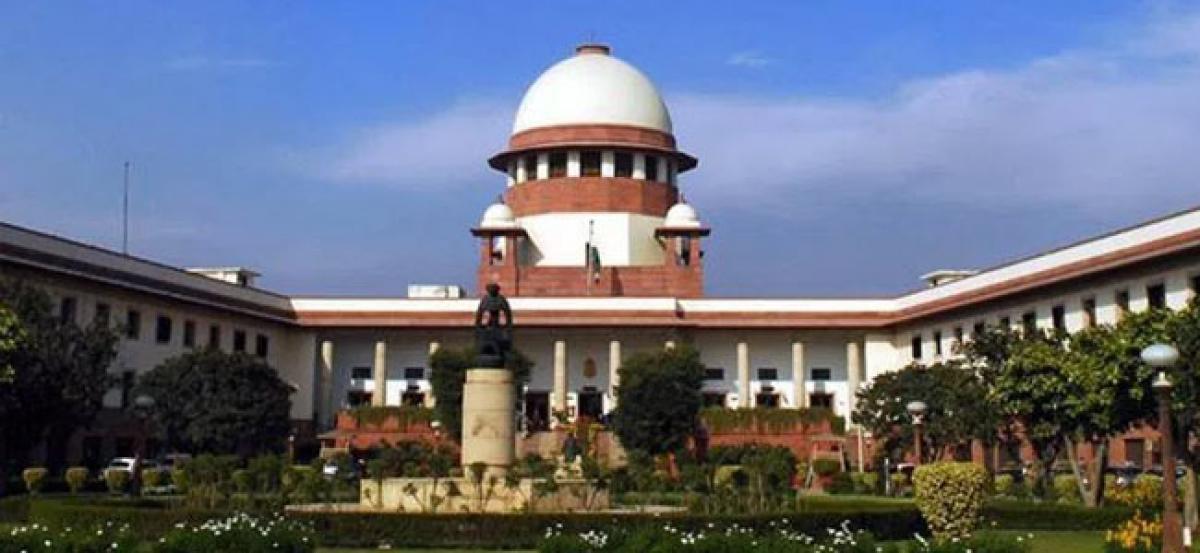 Highlights
The Supreme Court is likely to pronounce on Wednesday the verdict on a clutch of petitions seeking live streaming and video recording of court proceedings across the country
The Supreme Court is likely to pronounce on Wednesday the verdict on a clutch of petitions seeking live streaming and video recording of court proceedings across the country.
A bench of Chief Justice Dipak Misra and Justices AM Khanwilkar and DY Chandrachud had reserved its verdict on August 24, saying it wanted to implement the concept of "open court" to decongest the courtrooms.
Attorney General KK Venugopal, appearing for the Centre, had said that live streaming could be introduced as a pilot project in the Chief Justice of India's court on matters of constitutional importance and had submitted suggestions on the guidelines for live streaming of court proceedings.
"We don't perceive any difficulty in live streaming. Let us first start with it and see how it goes. We are just on a pilot project. We are not ruling out anything and will improve with time. We cannot have everything together," the bench had observed.
Venugopal had said the success of this project would determine whether live streaming should be introduced in other courts of the apex court and in courts across the country.
He had also suggested that live streaming should be delayed by 70 seconds to allow the Judges to mute the sound when a lawyer misbehaves or if the matter is sensitive, like dealing with individual privacy or national security.
The bench was hearing petitions including those filed by senior advocate Indira Jaising, law student Snehil Tripathi and NGO 'Centre For Accountability and Systemic Change' on the issue.
During the hearing, Virag Gupta, appearing for the NGO, had suggested that instead of forming a TV Channel or live streaming, the proceedings should be video recorded and hosted on the official website of the apex court.
The apex court had earlier termed the proposal of live streaming of the court proceedings as the "need of the hour".
A petition, filed by Tripathi, a student of National Law University in Jodhpur, had sought a direction for setting up live streaming rooms within the apex court premises and granting access to legal interns. It had sought requisite guidelines to facilitate witnessing of the proceedings for interns.
Jaising, in her PIL, had sought video-recording of proceedings on matters of national importance.
The NGO, Centre For Accountability and Systemic Change, has sought a direction to the apex court registry and the Ministries of Law and Justice and Electronics and Information Technology to "video record the proceedings of all the courts and make them available to public and parties, subject to regulations".
Earlier, the Centre had said that video recording and live streaming of judicial proceedings can be undertaken on a trial basis in constitutional matters being heard by the Chief Justice of India's court.