Dhananjay Munde's allegations on the PMAY beneficiaries ceremony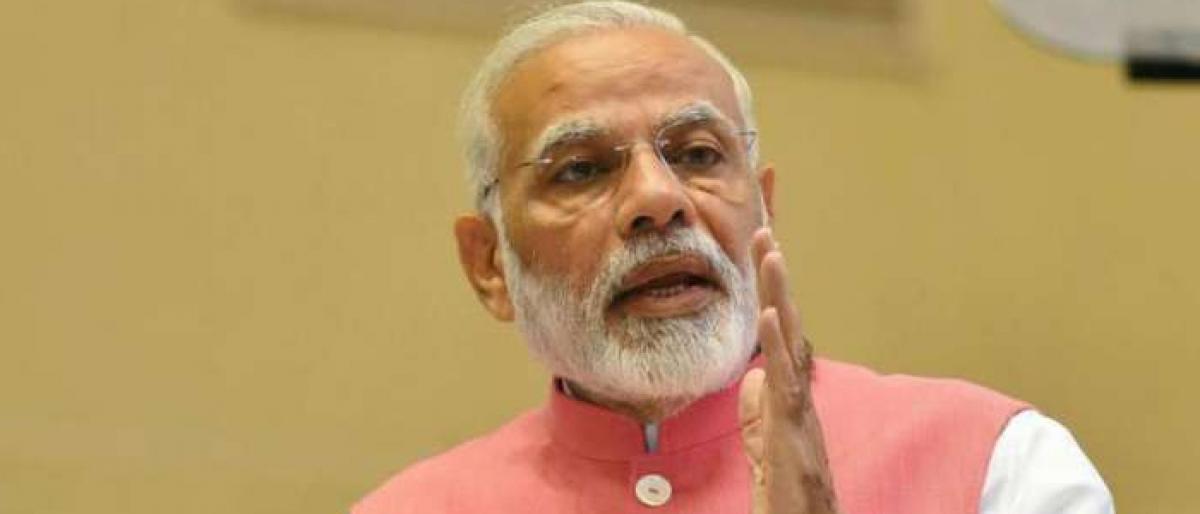 Highlights
On Tuesday a official of the PMAY said that the Prime Minister Narendra Modi will be handing over the keys of houses to some beneficiaries of the Pradhan Mantri Awas Yojana PMAY and interact with them at popular temple town Shirdi in Maharashtra on the 19th of October
MUMBAI:On Tuesday a official of the PMAY said that the Prime Minister Narendra Modi will be handing over the keys of houses to some beneficiaries of the Pradhan Mantri Awas Yojana (PMAY) and interact with them at popular temple town Shirdi in Maharashtra on the 19th of October.
He also said that PM Modi will be present at the ceremony of the e-griha pravesh which is held for 40,000 beneficiaries of the affordable housing scheme of the government.
Modi is expected to be performing a groundbreaking ceremony for some of the projects of the trust, including the new "darshan" queue shelter to be constructed in the Sai temple.
Meanwhile, on Tuesday Dhananjay Munde the leader of opposition in Maharashtra Legislative Council claimed that the state government is spending a total amount of Rs 2 crore to bring beneficiaries for the October 19th function.
"None of the government schemes are reaching the target group. So now they've opted for false promotion of the schemes, with elections approaching. In fact, PMAY is merely the old Indira Awas Yojana combined with a few other schemes and rechristened.
Its implementation has been such that they are having to search for beneficiaries now. Also given the drought situation, why are government funds being spent on such propaganda?" he alleged.
Munde said the rural development department, which is being headed Pankaja Munde his estranged cousin, was spending government money to accommodate food and travel of those attending the event and for the promotion of the event by putting up banners on buses.