KTR invited to WEF meet in Davos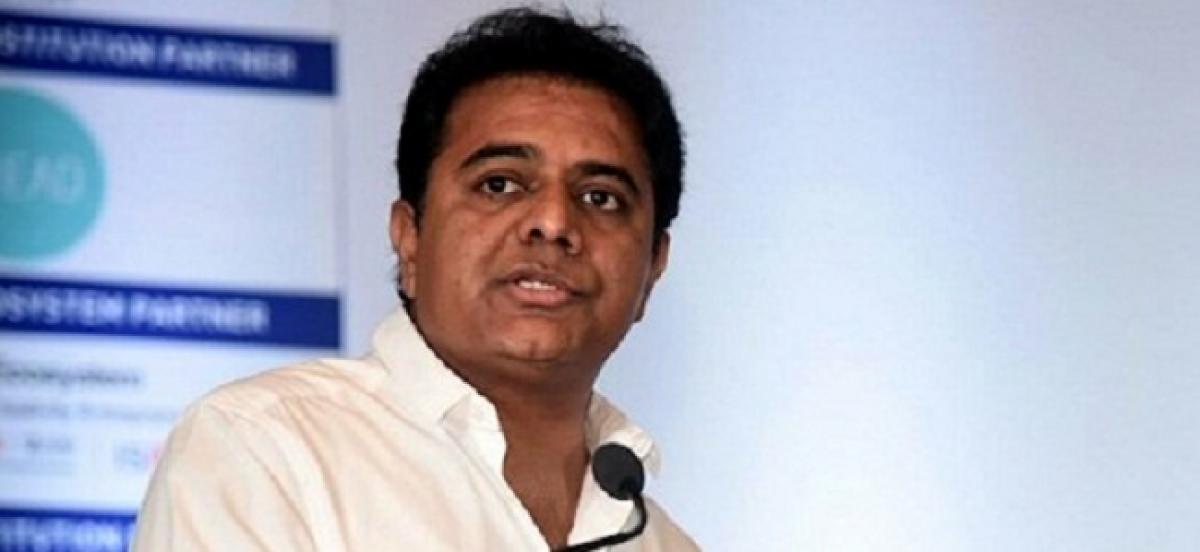 Highlights
Minister for IT and Municipal Administration and Development Minister KT Rama Rao has been invited to attend the 49th World Economic Forum scheduled to be held in Davos in January 2018
Minister for IT and Municipal Administration and Development Minister KT Rama Rao has been invited to attend the 49th World Economic Forum scheduled to be held in Davos in January 2018.
The minister will attend the summit from January 22 to 25 representing Telangana.
In 2018, Rao attended the 48th WEF upon the invitation from the centre where he showcased Telangana as a start-up state attracting Rs 16,892 crore investments.
It is learned that KTR will speak on urban development, digitalisation, employment generation, ease of doing business and the schemes implemented in four and a half years after the formation of the state.
The World Economic Summit invites the union ministers and chief ministers of the states, but KTR received a special invite from the forum considering the programmes being implemented in the state.