3 held for defrauding people in Hyderabad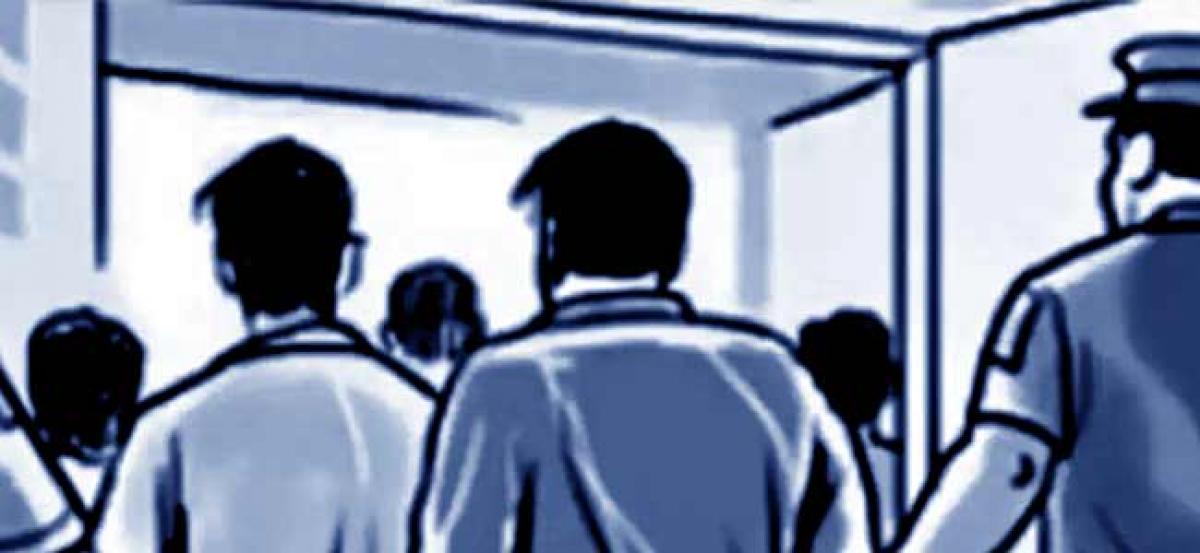 Highlights
Three people were arrested on Tuesday for defrauding people to the tune of Rs 7 lakh in the city hereThe accused identified as Saikumar Yadav 25, P Arun 19 and N Arun 28 duped the people on the promise of offering loan at a lowinterest rate
Three people were arrested on Tuesday for defrauding people to the tune of Rs 7 lakh in the city here.
The accused identified as Saikumar Yadav (25), P Arun (19) and N Arun (28) duped the people on the promise of offering loan at a low-interest rate.
According to Rachakonda cybercrime police, the trio called a victim with an offer of Rs 7 lakh loan with a low rate of interest. Thinking it was a good offer, the victim agreed to their terms and conditions which involved to pay money for a processing fee, insurance bond and other charges.
Around Rs 6 lakh was deposited by the victim in several instalments in different bank accounts.
Based on the complaint registered by the victim, the police arrested them and sent for remand.