Sri Chaitanya students vandalise college after bus runs over girl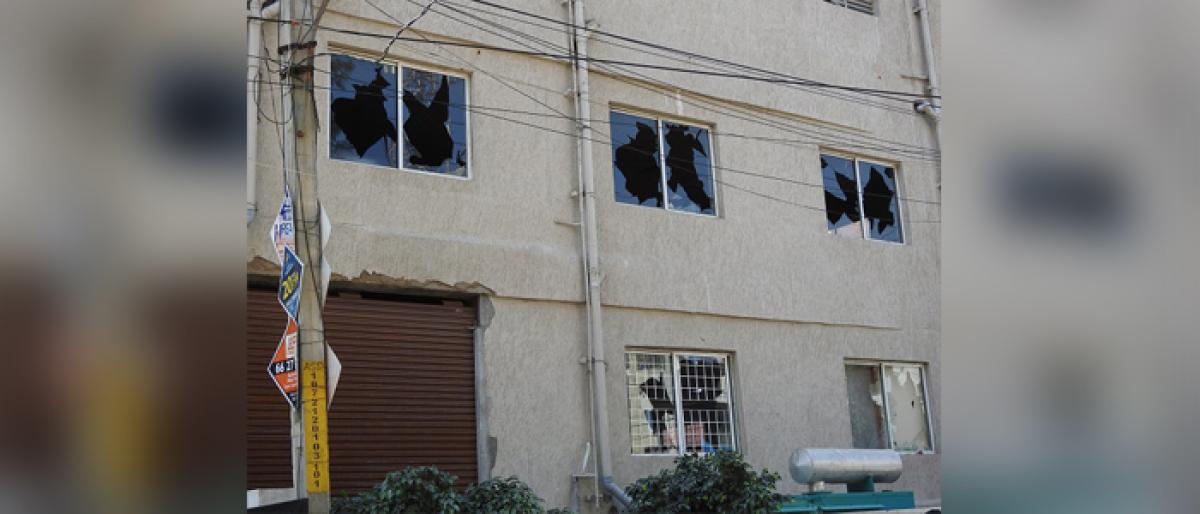 Highlights
Students of Sri Chaitanya Junior College of Kukatpally vandalised the college building protesting against the death of the inter girl which was caused due to the negligence of the college bus driver
Students of Sri Chaitanya Junior College of Kukatpally vandalised the college building protesting against the death of the inter girl which was caused due to the negligence of the college bus driver.
The students pelted stones at the college building breaking the window panes and destroyed the bus. They also demanded justice to Ramya who killed in the road accident today morning.
Ramya died on spot after being run over by the college bus. According to the police, Ramya got down from the bus and was crossing the road when the driver mowed down he while taking U-turn.
The police registered a case and are probing into it.