Hyderabad to illuminate the sky this Diwali - No green Diwali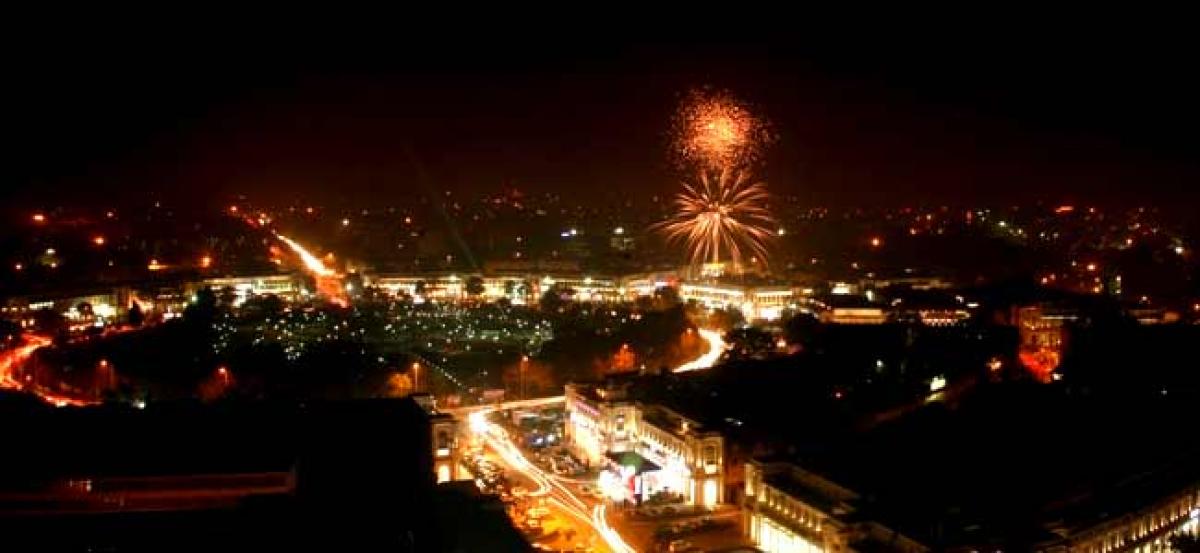 Highlights
The Supreme Court verdict on fire cracker that came a week ago, had sent traders in the city a tizzy But there is some reason for cheer this Diwali in Hyderabad after Supreme Court clarified that its order on green cracker is only restricted to the National Capital region
Hyderabad: The Supreme Court verdict on fire cracker that came a week ago, had sent traders in the city a tizzy. But there is some reason for cheer this Diwali in Hyderabad after Supreme Court clarified that its order on green cracker is only restricted to the National Capital region.
Despite the court breather, the city's main supplier Shanti fireworks indicated sales could be 50 % down due to reduced production at shivkasi, country's largest fire cracker manufacturing Hub.
WHAT THE APEX COURT SAYS
* order on green crackers is only got National capital Region for now and not for the whole country.
* There should not be complete ban or non green crackers, some modalities have to be evolved for this year. The court did jot intend to impose blanket ban on fire crackers
* Different timings for staggered bursting of crackers in Tamil Nadu and Puducherry instead of 8-10 pm
* Duration for bursting of crackers cannot exceed two hours a day.
* Manufacturers should be given sufficient time to change the quality of fire crackers and sellers should be allowed to sell their stock of crackers which had been manufactured before the order.
* The business seems to be 50-60% down this year as the production being cut down said B. Sanjay Kumar proprietor - shanti fireworks
* Traders in the city are also worried about meeting their expenses.
* As 18% GST is applicable now and a steep increase in fuel prices, looks like small time traders are going to Burn a Hole in their pocket.
With barely one week to go for the Festival of Lights, the traders are scared to set up stalls and pay rent in advance.
Earlier they use to set up stalls 10 day prior to the festival every year, due to unsurety over the SC verdict the traders decided to put the sales at halt. A massive effect is expected on small time traders.