Gaddar writes to DGP seeking police protection during election campaign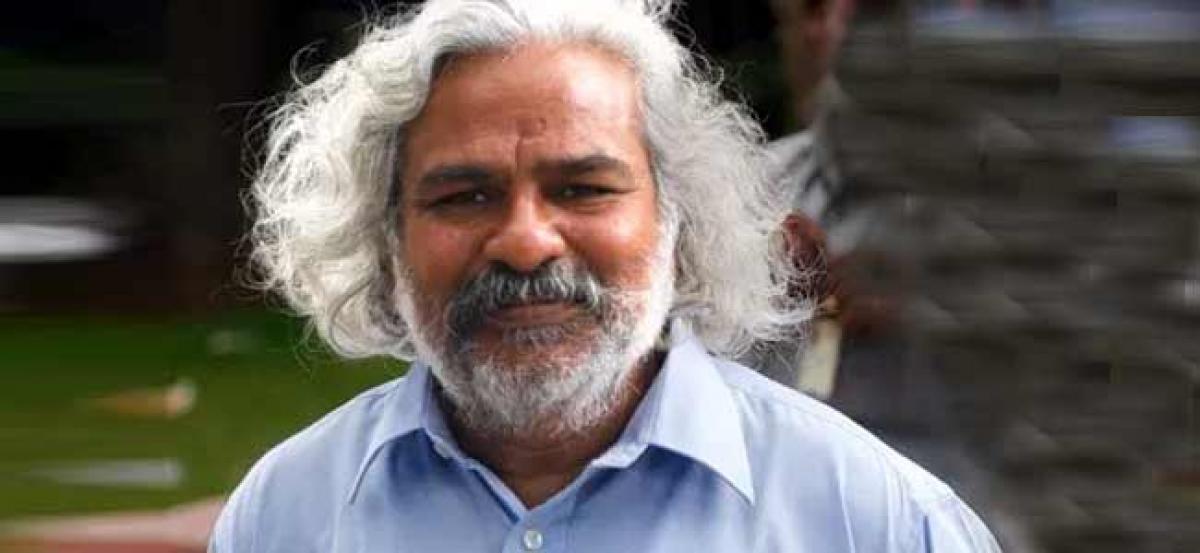 Highlights
Balladeer Gaddar has sought police protection during his election campaign in the state for ensuing elections He wrote a letter to DGP seeking police protection and also stated he will begin election campaign after receiving a letter from the police department
Balladeer Gaddar has sought police protection during his election campaign in the state for ensuing elections. He wrote a letter to DGP seeking police protection and also stated he will begin election campaign after receiving a letter from the police department.
Speaking at cultural demonstration press conference, Gaddar thanked mediamen for aiding him and said he will campaign in all the Girijan tandas to bring awareness on the value of the vote. He also said that he will showcase the lives of the Scheduled Castes and Scheduled Tribes have changed after the reservation system.
However, Gaddar has not clarified if he would field from Congress party. He is likely to contest independently in Telanganan assembly elections.