State has pay to Rs.1658 crore input subsidy to farmers in six districts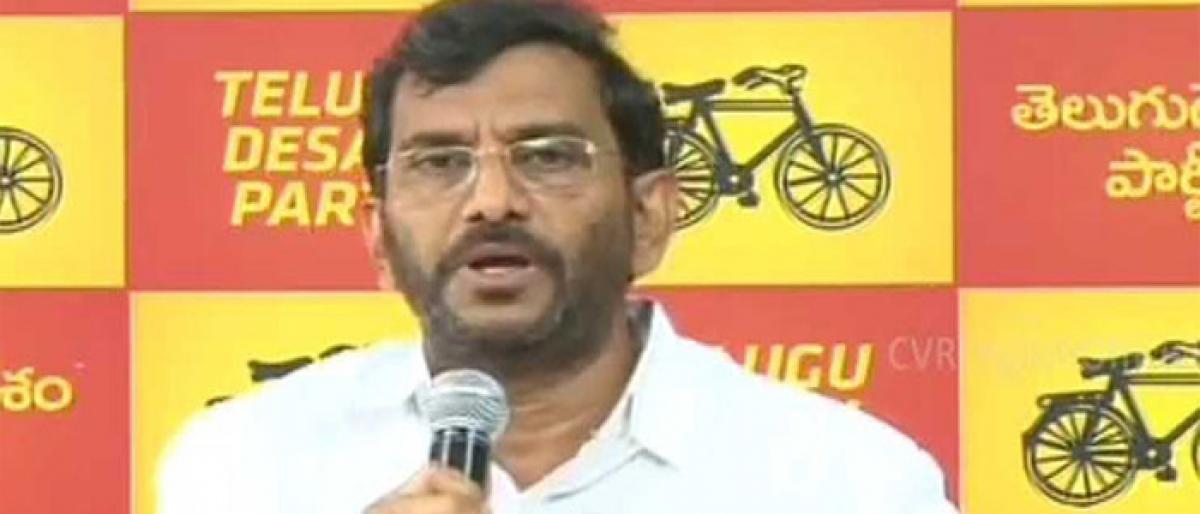 Highlights
Minister for Agriculture Somireddy Chandrasekhar Reddy said that the state government has to pay input subsidy of Rs165884 crore to the farmers in Anantapuram,Kadapah, Kurnool, Nellore, Chittoor, and Prakasam districts for crop damage caused by drought
Guntur : Minister for Agriculture Somireddy Chandrasekhar Reddy said that the state government has to pay input subsidy of Rs.1658.84 crore to the farmers in Anantapuram,Kadapah, Kurnool, Nellore, Chittoor, and Prakasam districts for crop damage caused by drought.
He said that the state government will send a report to the Centre soon. He reminded that so far 331 mandals in the state declared as drought hit and they have received proposals to add another 17 mandals in Vizag district.
Addressing a press meet held in Guntur city after holding a review meeting with the agriculture department in Guntur city on Tuesday,he said that Centre is not procuring maize and pulses from A.P like in the BJP ruling states.
He said, as a result the state government is purchasing stocks from the farmers to extend helping hand to the farmers. He urged the Centre to extend helping hand to the farmers in the drought affected mandals in the state.
He reminded that during the last year they have given bonus to chillis and turmeric. Replying to a question,he said that 34.5% deficit rainfall in the state.