Cheated in love, woman attempts suicide in Nalgonda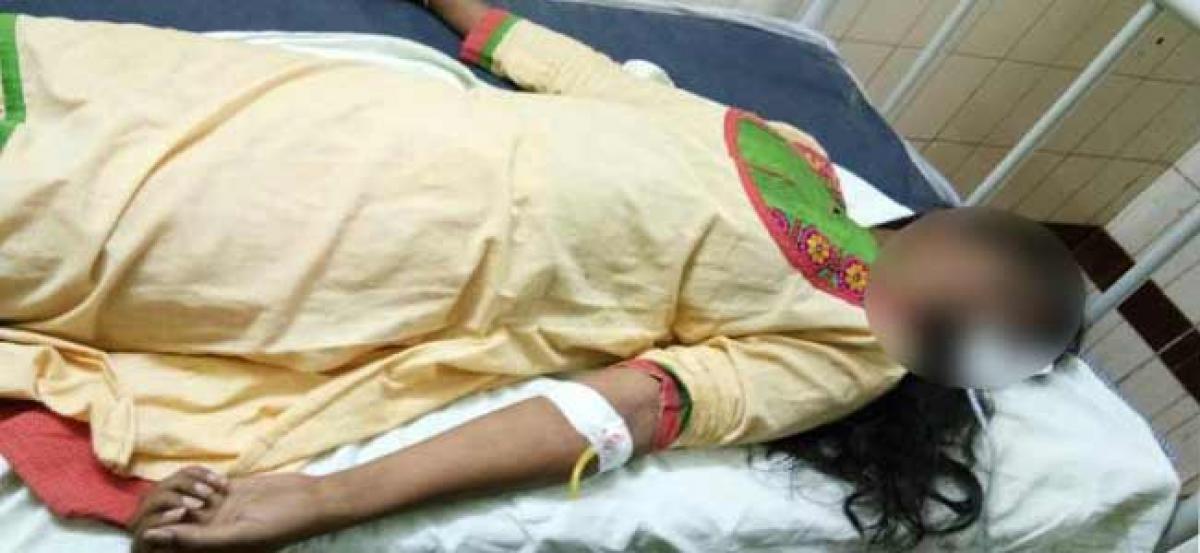 Highlights
A woman from Suryapet committed suicide on Tuesday after being cheated by her boyfriend who sexually assaulted her for two years on the promise of marrying her
A woman from Suryapet committed suicide on Tuesday after being cheated by her boyfriend who sexually assaulted her for two years on the promise of marrying her.
Umarani, who is working in a private firm in Hyderabad befriended the accused Srikanth at Cheruvugattu temple in 2016. Srikanth's aunt Jaya and Umarani who are known to each other introduced the accused to her at the temple. A few days later, Jaya called Umarani to her home where the victim was offered cool drink laced with sleeping pills.
After she fell unconscious, Srikanth sexually assaulted her and later promised to her after Umarani confronted them.
Since then, Srikanth repeatedly raped her and he recently got engaged to her sister-in-law. On learning it, Umarani lodged a complaint with police. However, the police refused to register the case as it did not occur in their police station limits.
Depressed over it, Umarani consumed pesticide and committed suicide. She is undergoing treatment in a hospital.