Congress will contest lonely in the elections- PCC vice president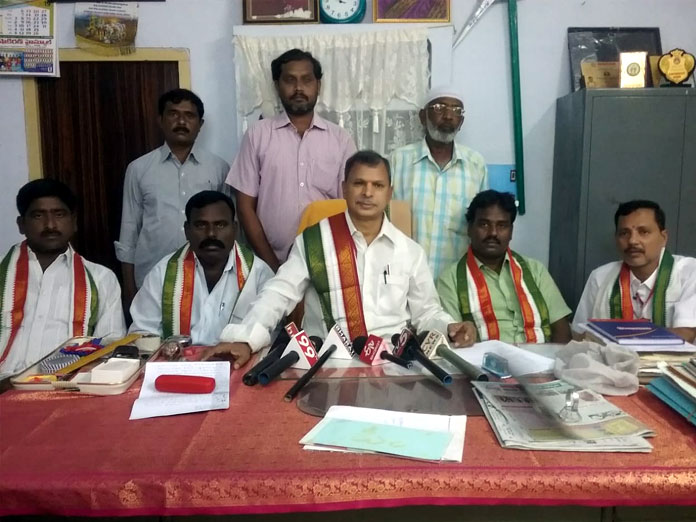 Highlights
Pradesh Congress Committee vice President N Tulasi Reddy has said that his party is going to contest lonely in the ensuing elections
Kadapa: Pradesh Congress Committee vice President N. Tulasi Reddy has said that his party is going to contest lonely in the ensuing elections.
Speaking to media persons here on Wednesday he said that right now there was no indication from party high command I've having electoral alliance with any political party in the state in the 2019 general elections.
The PCC leader pointed out that the Agriculture sector in the country facing serious crises following anti farmer procedures being adopted by Bjp lead NDA government which forced farmers to hit the roads.
He said that there are several instances happening farmers committing suicides following lack of proper Minimum Support Price (MSp) in several states.
He pointed out that Bjp national president has no moral right to perform bus Yatra in Andhra Pradesh as it was responsible for restricting Special Category Status (SCS) despite mentioned in the AP reorganizing Act.
He informed that Congress party is going to start padayatra on 19 February from Madaka sira is Ananthapuram district, concludes at Itchapuram on 3rd March. Party leaders were present.