Work Profiles of new Ministers in the TS Government (V Srinivas Goud,Ch Malla Reddy,Koppula Eshwar)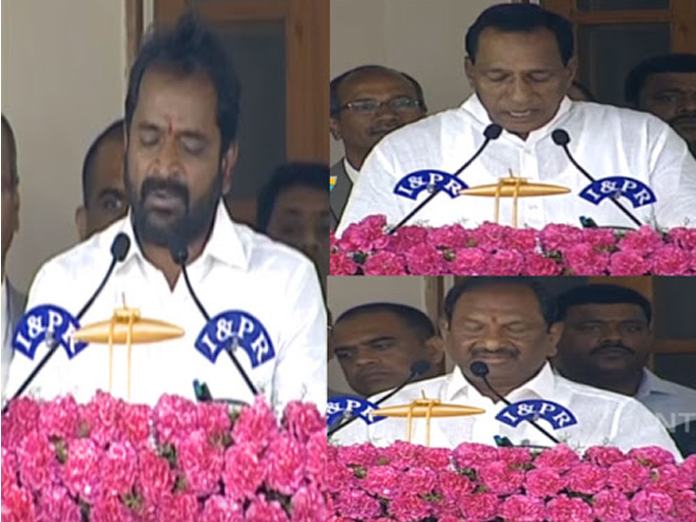 Highlights
V Srinivas Goud was a zonal commissioner in GHMC before being sworn in as a minister in KCRs cabinet He holds a post graduate degree in journalism, and has headed the Telangana Gazetted Officers Association He actively took part in Telangana Formation protests and joined TRS after Telangana was formed He was given a ricket from Mahabubnagar where he wonHe was elected to the Assembly for the
V Srinivas Goud:
V Srinivas Goud was a zonal commissioner in GHMC before being sworn in as a minister in KCR's cabinet. He holds a post graduate degree in journalism, and has headed the Telangana Gazetted Officers Association. He actively took part in Telangana Formation protests and joined TRS after Telangana was formed. He was given a ricket from Mahabubnagar where he won.He was elected to the Assembly for the second time in 2018 elections.
Ch Malla Reddy:
Born on March 20, 1954, CH Malla Reddy discontinued his studies while in Degree. He concentrated in his business ventures and started Malla Reddy educational institutions. He became an MP in 2004 from the Malkajgiri Lok Sabha on Telugu Desam ticket. He later joined TRS party after seeing KCR's work for the party. He contested for MLA in the 2018 election and won from Medchal Assembly constituency.
Koppula Eshwar :
A six time MLA from Karimnagar district, Koppula Eshwar Born on April 20, 1959, is a Graduate in Arts. He started his political career in Telugu Desam in 1994 and continued as MLA from Medaram Assembly constituency and later from Dharmapuri Assembly constituency. He joined TRS in 2001 and got elected as MLA from Medaram constituency in 2004. He was reelected in 2008 from Medaram, 2009 in general elections, and 2010 by elections from Dharmapuri. He worked in Singareni Collieries Company Limited for 26 years and served as Government Chief Whip from 2014 to 2018.
Subscribed Failed...
Subscribed Successfully...