Scientific reasons behind drawing colorful lines called Muggu during Makar Sankranti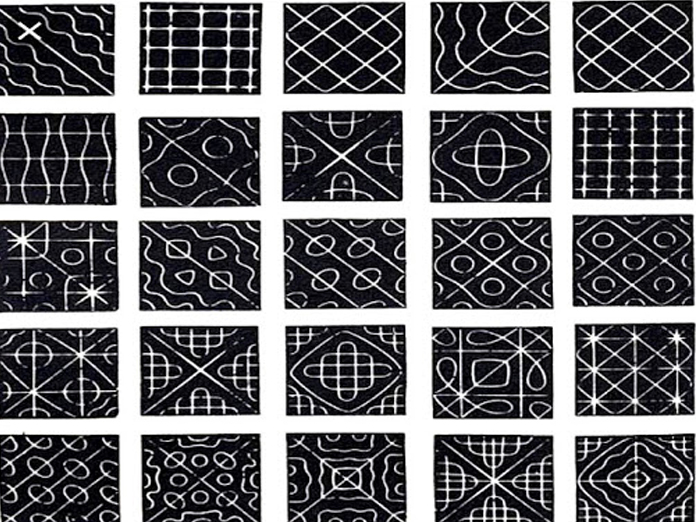 Highlights
Muggu the colourful lines even called Rangoli all over the world is an art drawn in front of the houses in South India especially during Makar Sankrantri It has its own importance traditionally This is mostly followed in South India It is called Muguu, Ranga valli, ie Rang colors and avalli colored creepers and also Rang avalli a row of colors Daily in the mornings we could observe that
Muggu the colourful lines even called Rangoli all over the world is an art drawn in front of the houses in South India especially during Makar Sankrantri. It has its own importance traditionally. This is mostly followed in South India. It is called Muguu, Ranga valli, i.e Rang - colors and avalli- colored creepers and also Rang+ avalli - a row of colors Daily in the mornings we could observe that all the ladies drawing rangolis in front of their houses which is considered to be the good luck This is actually drawn for Goddess Lakshmi like a symbol welcoming her to their homes. Rangoli plays an important role in all the occasions like marriages and festivals. Rangoli / Muggu is also known as various kollam in malayalam in kerala, we have festival basing rangoli.
DO YOU ALL KNOW THE CULTURAL IMPORTANCE OF RANGOLI?
Usually, It is believed that a rangoli has to be drawn in front of the house before the males in that houses crosses the home. In Andhra and Telangana, at the time Pongal festival, all ladies draw a rangoli and dances rotating around it by singing songs and they place a piece of cow dung decorated with a flower in the middle and place it at the centre of rangoli manely called Gobbemma.
LET'S GRAB FEW INTRESTING FACTS
RANGOLI brings welfare to the family or home by eradicating the evil forces without attacking. The lines drawn are considered as the fear to evils that is why most of the rangolis has a design of star. A dot of rangoli has got a capability of changing negative thoughts to positive thoughts.
The tribes of Amazon forest in Africa will draw a design which is similar to rangoli in the hunting area. Animals get attracted to the design and become prey. This ritualistic tradition in Africa that they kill animals which they come to them, they won't hurt the animals.
SCIENTIFIC REASONS:
The rounded design of rangoli creates a positive energy in the humans bringing down their negative energy levels. The atmosphere has got both positive and negative energies. We usually advise everyone to think positive as we invite positivity in our nature thinking constructively and we will be optimistic.
Rangoli usually attracts the first sight of a visitor to the home, so we draw complex designs of rangoli as it is usually and so the negative energies get struck in that complexity and fail entering the house. By this lives become prosperous.
Human senses created in way that if they experience any good thing there body starts to vibrate positively and eliminates negative energy . Need prrof? check the feelings of people who went to religious place and check the people who went to graveyard. The design patterns without any sharp edges will calm the mind and gives peace by generating positive energy. people feel good before entering a house and exit good after leaving the house.
A rangoli should be mainly drawn using rice flour as it is also considered as a food offered to to all the insects. These creatures will satisfy to the food which was offered in front of home and they will not enter into home. The colors used in rangoli will create centrifugal force for dispelling negative thoughts. Now- a - days, the rangoli is drawn using different colors but in our olden days there are only two colors used in rangoli i.e, the white color of rice flour and the red colour of brick powder whick makes the epic centre for positive energy. wish you all a very happy Makar sankrantri.
Interested in blogging for thehansindia.com? We will be happy to have you on board as a blogger.