Stranded Amarnath pilgrims hope for circumstances to improve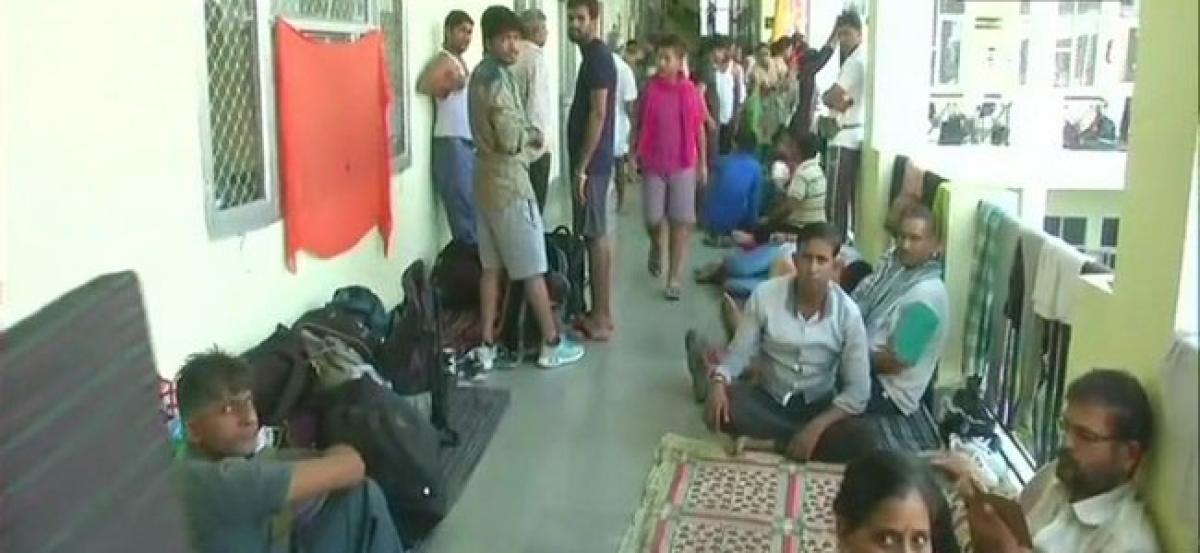 Highlights
With unfavourable weather conditions halting pilgrimage to the holy cave shrine of Amarnath, stranded pilgrims at the Jammu base camp are hoping for the weather to improve
Jammu [Jammu and Kashmir]: With unfavourable weather conditions halting pilgrimage to the holy cave shrine of Amarnath, stranded pilgrims at the Jammu base camp are hoping for the weather to improve."We are very distressed. We've been up all night for the tickets, but we haven't got them yet. They're saying due to landslides and unfavourable weather, the yatra has been halted," said Premdutta Bairag a stranded pilgrim from Madhya Pradesh.
"The misfortune of the yatra is that every year there is some complication or the other. Everyone here is confused right now, if an officer comes here and assures everyone that the yatra will commence in a few days, it'll be better for everyone. The problem is that the number of pilgrims here is higher than what they (the authorities) expected that's why it's hard for them to manage us, however, they are trying their best," said Vishwas another pilgrim from Karnataka.
"Also, it is very unfortunate that the weather in Baltal is bad, affecting the Baltal route, thus leading to overloading the Pahalgm route, we are hoping the current situation improves quickly so we can continue with our yatra," he added.
On a related note, five people were killed and three injured after a landslide hit Brarimarg on the Baltal route on July 4.
The group was travelling along the 14-kilometre Baltal route.Nearly two lakh pilgrims from across the country have registered themselves for the Yatra.
Security measures have been taken keeping in mind the ceasefire violations from across the border and various other terrorist activities in Jammu and Kashmir.