Hardik Patel the most prominent face of patidar reservation movement found guilty and awarded 2 years of imprisonment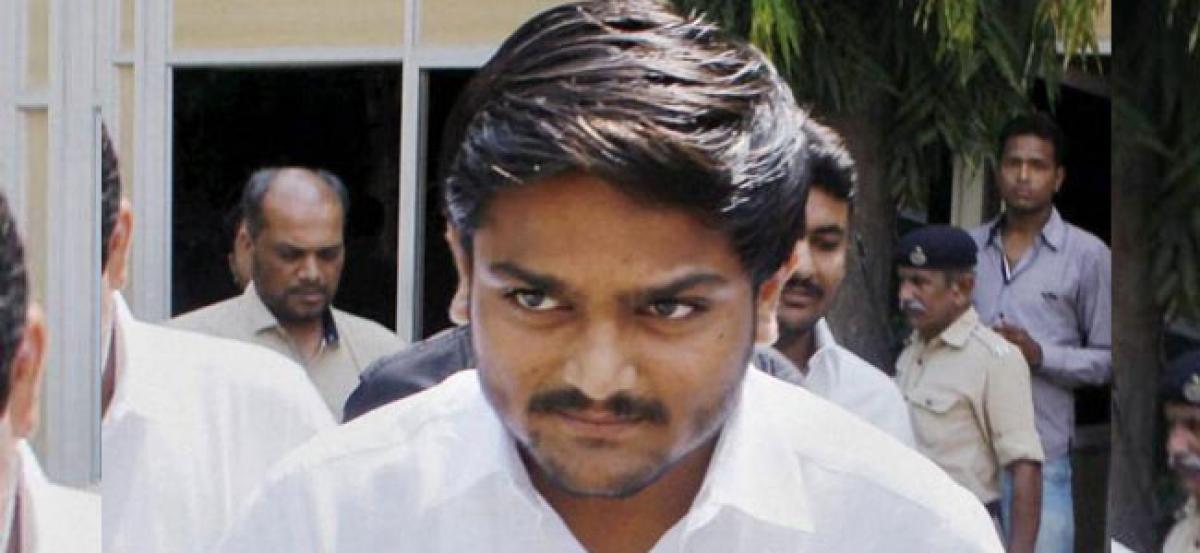 Highlights
Hardik Patel patidar quota agitation leader was found guilty by Gujarat court in 2015 regarding Visnagar rioting case Patel was awarded two years of imprisonment and a penalty of Rs 50,000 in the case of vandalising the BJP legislator Rishikesh Patels office in Visnagar during 2015 Patidar protests
AHMEDABAD: Hardik Patel patidar quota agitation leader was found guilty by Gujarat court in 2015 regarding Visnagar rioting case. Patel was awarded two years of imprisonment and a penalty of Rs 50,000 in the case of vandalising the BJP legislator Rishikesh Patel's office in Visnagar during 2015 Patidar protests.
Judge V P Agarwal, of the sessions court at Visnagar, also held two of Hardik's aides, Lalji Patel and A K Patel, guilty under IPC sections pertaining to rioting, arson, damage to property and unlawful assembly and awarded them a similar sentence.
Hardik, who is one of the most prominent faces of the Patidar reservation movement, had spearheaded the 2015 Gujarat protests. In an FIR which was filed at Visnagar in the district of Mehsana on July 23, 2015, Hardik was named as an accused after a rally of the Patel community seeking reservation turned violent, which caused damage to property and assault on some media persons.
During this violent agitation, the mob set a car on flames and vandalised the office of the local BJP MLA Rishikesh Patel. A sessions court in Visnagar had issued an arrest warrant against Hardik and Lalji for not being present at the court proceedings in October last year.