Triple Talaq Bill misses date again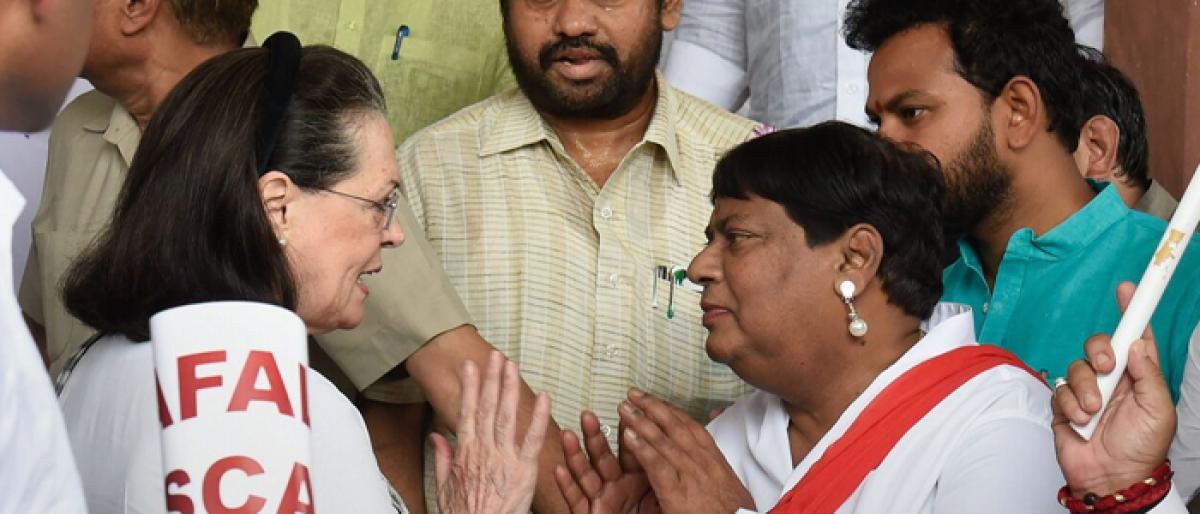 Highlights
The contentious Triple Talaq Bill which criminalises the practice of instant talaq could not be taken up for discussion and passage on the last day of Monsoon session on Friday, owing to lack of consensus among political parties on the issue The Congressled Opposition has been demanding that the Muslim Women Protection of Rights on Marriage Bill 2017 be sent to a Select Committee for further
​New Delhi: The contentious Triple Talaq Bill which criminalises the practice of instant "talaq" could not be taken up for discussion and passage on the last day of Monsoon session on Friday, owing to lack of consensus among political parties on the issue. The Congress-led Opposition has been demanding that the Muslim Women (Protection of Rights on Marriage) Bill 2017 be sent to a Select Committee for further scrutiny.
The BJP-led government, which does not have a majority in the Upper House, had also made efforts to get the bill cleared in the Budget Session also. When the Rajya Sabha reconvened at 2:30 pm on Friday after two adjournments in the pre-lunch session, Chairman M Venkaiah Naidu said he has decided that the bills "on which there is some sort of broad consensus" will be taken up for discussion and passage later in the day. Naidu also clarified that the Triple Talaq Bill will not be taken up as a consensus has not yet been evolved on the issue.
The Union Cabinet had on Wednesday cleared some amendments to the draft Muslim Women (Protection of Rights on Marriage) Bill, 2017 bill, including adding a bail provision to it. The amendments came after the Supreme Court on August 22 last year had struck down 'triple talaq', calling unconstitutional. The Lok Sabha had passed the Bill in December.
However, amendments to the draft legislation, once cleared by the Rajya Sabha, will again be sent to the Lower House for passage. The Rajya Sabha was adjourned twice within minutes during the pre-lunch session on Friday amid protest by Congress members over their demand for a JPC probe into the alleged scam in the Rafale jet deal.
The Lok Sabha was adjourned sine die as the Monsoon Session ended after 17 sittings for 112 hours, during which 21 laws, including one to amend the SC/ST Act, were passed.
While 8 hours 26 minutes of the session were marred by disruptions, the House sat almost 21 hours extra to discuss major issues during the session that began on July 18. Speaker Sumitra Mahajan said the session has been "more productive and safisfactory" than the previous Budget Session and last year's monsoon session.
The session witnessed a discussion on no-confidence motion against the government brought by TDP and other Opposition parties. The motion was defeated later. As many as 51 members discussed and debated the motion for 11 hours 46 minutes, she said.