The Congress bandh regarding hiked fuel prices supported by DMK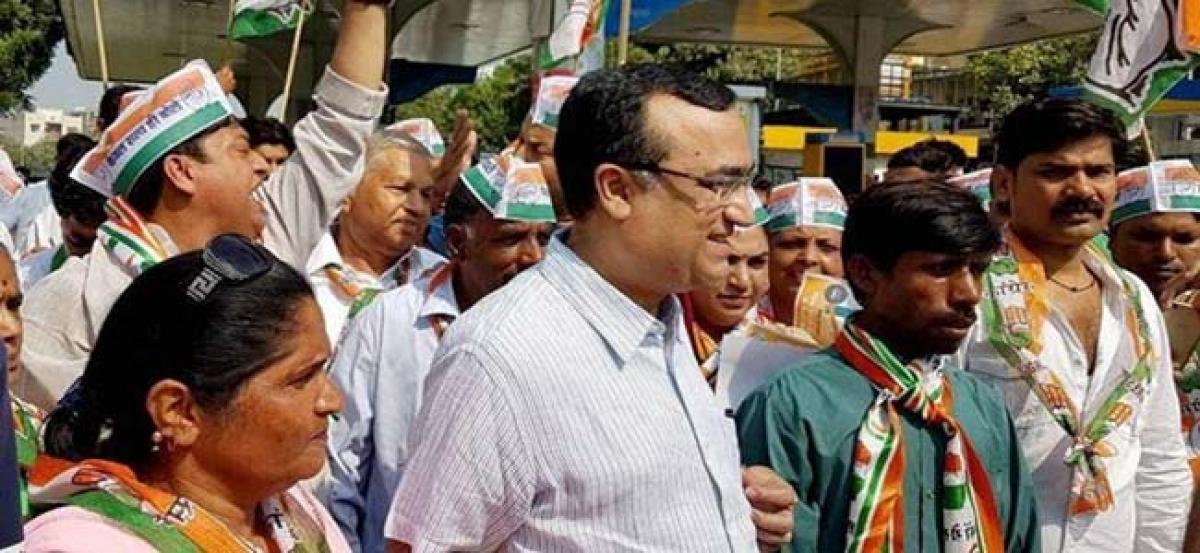 Highlights
On Friday the DMK extended its support to the September 10th Bharat bandh which has been called by the Congress to protest against the hiked petroleum prices The other left parties of the state also decided to participate in the Bharat bandh A decision regarding this effect was taken at a meeting of Left parties at CPM headquarters
CHENNAI: On Friday the DMK extended its support to the September 10th Bharat bandh which has been called by the Congress to protest against the hiked petroleum prices. The other left parties of the state also decided to participate in the Bharat bandh. A decision regarding this effect was taken at a meeting of Left parties at CPM headquarters.
The party has requested the state government employees, shopkeepers, traders and workers of state-owned transport corporations to extend their full support to the bandh. "The BJP government at the Centre is neither bothered about the depreciating rupee nor the spiralling petroleum prices, which is hurtling towards the Rs 100 mark. The government's focus is only to safeguard the interests of petroleum companies and not that of the common man," DMK president M K Stalin said in a statement.
"When the international crude prices were coming down, the Centre opted to enhance its revenues by increasing excise duties and did not pass on the benefit to the common man. Now, with steady increase in prices, it is the common man who has to again bear the burden," Stalin said.
According to him, the Centre conveniently stops the increase in the petroleum prices, when it is on the move of facing elections, especially in the states which are favourably placed for it. "Once the elections are over, the oil companies once again resort to increasing petroleum prices," Stalin said.