PM Modi inaugurates 100th airport in Sikkim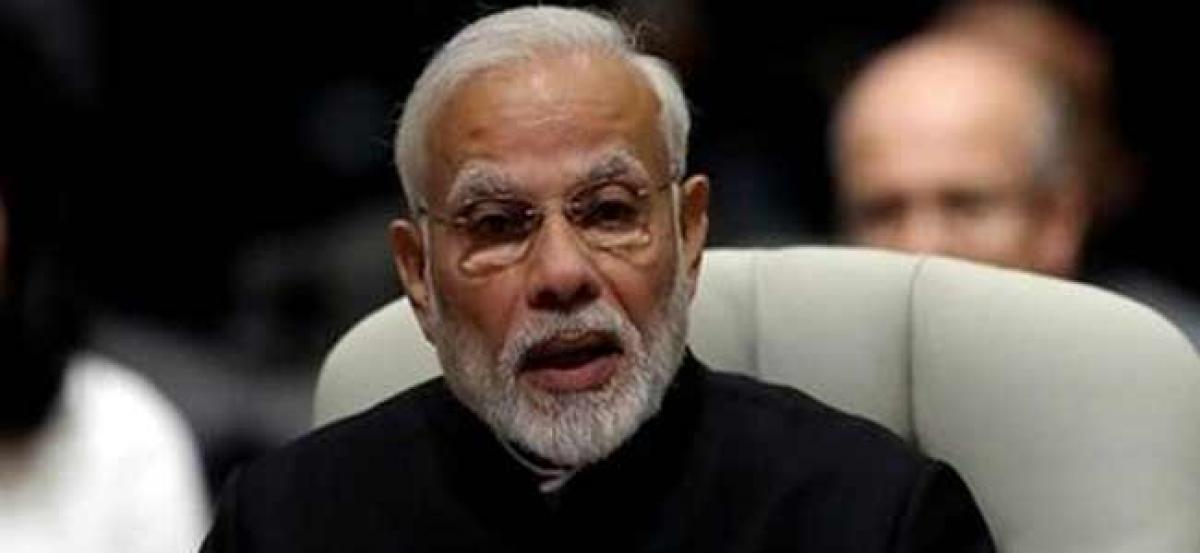 Highlights
Prime Minister Narendra Modi underscored his governments commitment to increasing connectivity and boosting transport and tourism, while inaugurating the countrys 100th and Sikkims first airport He also talked of boosting transport and tourism as tools of transformation
Gangtok (Sikkim): Prime Minister Narendra Modi underscored his government's commitment to increasing connectivity and boosting transport and tourism, while inaugurating the country's 100th and Sikkim's first airport. He also talked of 'boosting transport and tourism as tools of transformation'.
Chief Minister Pawan Chamling and Union Aviation Minister Suresh Prabhu were also present at the event. Pakyong airport is located 33 kilometers off the state capital Gangtok and is expected to ease off the air traffic congestion at West Bengal's Bagdogra. The first commercial flight from Pakyong is scheduled to start on October 4.
Terming it as a historic day for Sikkim and a significant moment for the country, Prime Minister Modi while addressing a public gathering at the inaugural function said, "With the inauguration of this airport, we have now 100 operational airports in India. In next one to two week, regular domestic flights from here will start and in coming times there will be international connectivity as well. This Airport, built with a cost of 550 crores, is a proud example of exemplary skills of our construction workers and engineers. Work is progressing at a high pace to strengthen both, infrastructural and emotional connectivity to Sikkim and Northeast. I have been in the Northeast several times to check the progress of developmental work in the region and every other week some of the Union ministers also visit."
He asserted that his government is taking development of Northeast as one of its topmost priority.
"Be it Sikkim, Arunachal Pradesh, Meghalaya, Manipur, Tripura, Nagaland, Assam or Mizoram, in all states of North East, a lot of development work is reaching for the first time since Independence. We are bringing more railway lines, bridges and airports in the region. Our government is working hard to make, east and northeast as the engine of India's growth story," Prime Minister Modi said.
Taking a dig at previous governments, he compared the number of flights and airports that have been operational before his government and after he took office. "Since Independence to the year 2014, in these 67 years India had 65 airports, with an average of one airport for every year and in the last four years, we have started 35 new airports to take this tally to 100. Others would have taken 40 more years to do what we did in four years. In 70 years of Independence, there were around 400 airplanes providing their services in India but in last one-year, different aviation companies have placed orders for about 1,000 new aircraft. Today, India has become the third largest market in terms of domestic flights," Modi said.
He also stressed on the need to promote organic farming and informed about his government's endeavour in the field. "We are working towards encouraging organic farming in the country and to achieve this we are working with traditional agriculture development scheme. In North East, the government has initiated Mission Organic Value Development for North Eastern Region. We have allocated 400 crore rupees for the same", he added.