Monitoring panel colluding with corrupt officials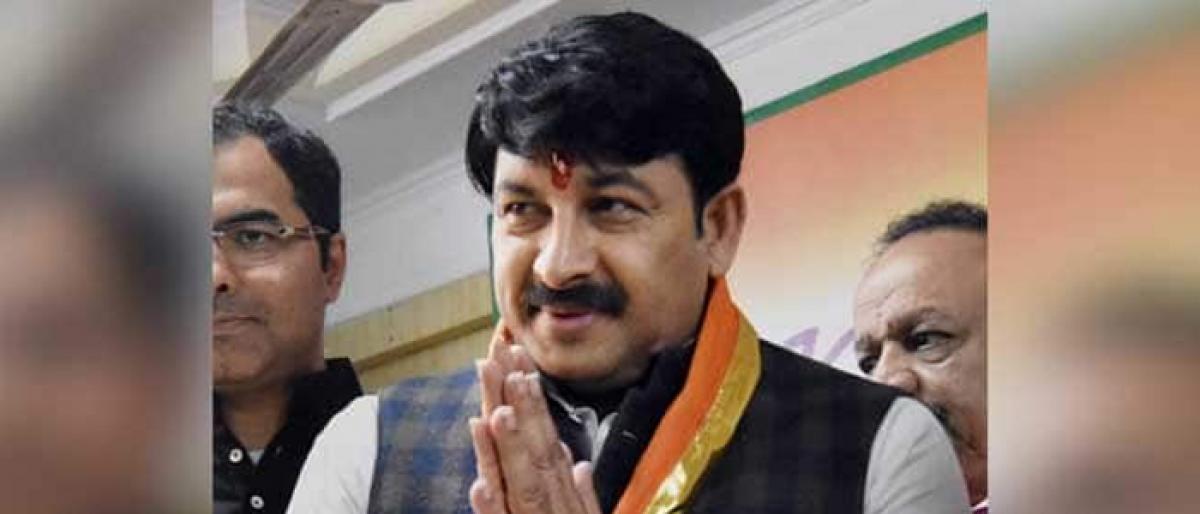 Highlights
Delhi BJP chief Manoj Tiwari on Wednesday accused the Supreme Court appointed monitoring committee conducting a sealing drive in the city of running a racket in collusion with corrupt officials, a charged rubbished by the threemember panel
New Delhi: Delhi BJP chief Manoj Tiwari on Wednesday accused the Supreme Court-appointed monitoring committee conducting a sealing drive in the city of "running a racket" in collusion with "corrupt officials", a charged rubbished by the three-member panel.
Tiwari, against whom the Supreme Court has initiated contempt action for breaking the seal of a property in East Delhi, appeared in the court on Wednesday.
The court posted the matter for hearing after 10 days.
"I have clearly stated in my affidavit submitted to the court that the monitoring committee is not discharging its duties judicially and adopting pick and choose (policy) to torture Delhiites," Tiwari told reporters.
He claimed neither the municipal corporation concerned had issued any order for sealing the property in Gokalpur nor its owner was served any notice.
"The monitoring committee is running a racket in collusion with corrupt officials," he alleged.
The Delhi BJP president also alleged that a "sealing industry" is thriving in the city and "corrupt officials" are taking action against "the poor and weak".
"I want to assure Delhi people that I stand with all the poor and weak victims (of sealing)," he said.
Monitoring committee member Bhurelal rejected Tiwari's charges and asked the BJP leader to approach the CBI if he had any evidence.
"The committee is only trying to deal with the menace (violations of Master Plan) following in toto the Supreme Court order.
If he has any evidence against the committee, he can approach the CBI or any other agency," Bhurelal told PTI.
A day after Tiwari broke the seal of the property, the East Delhi Municipal Corporation replaced the seal and filed a complaint against him.
A case was registered against Tiwari and the court issued a contempt notice to him based on the monitoring committee's report.
Subscribed Failed...
Subscribed Successfully...