#MeToo: Akbar returns home, says will issue statement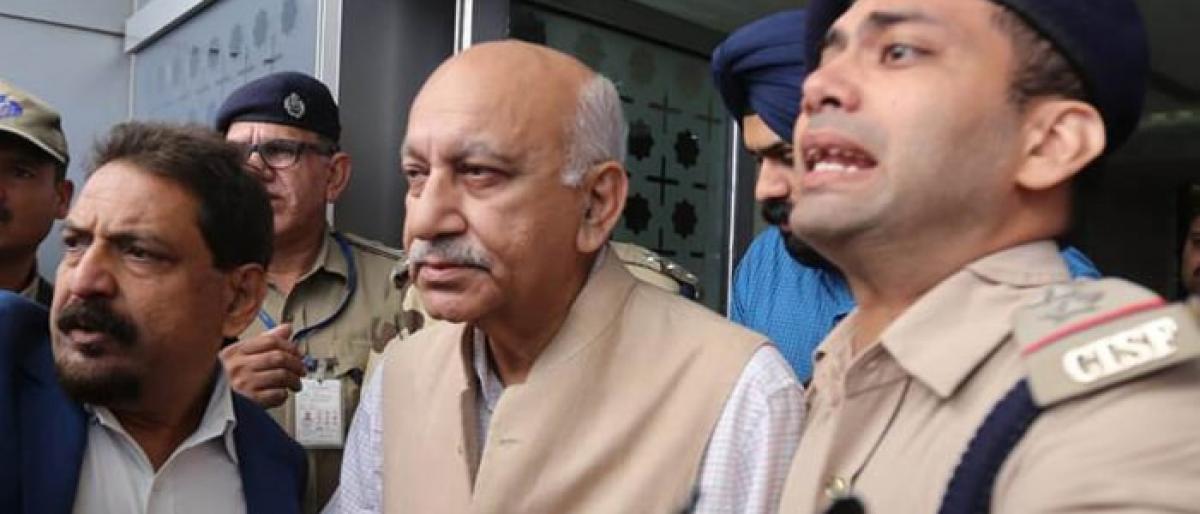 Highlights
Union Minister of State for External Affairs MJ Akbar, accused of sexual harassment by several women journalists, returned to India on Sunday and said he will issue a statement over the allegations
New Delhi: Union Minister of State for External Affairs M.J. Akbar, accused of sexual harassment by several women journalists, returned to India on Sunday and said he will issue a statement over the allegations.

Replying to a volley of questions from reporters gathered at the airport, the Minister said: "There will be a statement later on." He refused to say anything more.

Since October 7, the Minister, a writer and a former Editor of Sunday magazine and Asian Age newspaper, has not tweeted from his account.

It is believed that Akbar, a former Congress MP who later joined the Bharatiya Janata Party (BJP), is to call on External Affairs Minister Sushma Swaraj.

As the #MeToo campaign gained momentum, about half a dozen women journalists accused Akbar of sexually harassing them when he was the Editor.

The opposition has demanded his resignation.