Editors Guild hopes Akbar will withdraw criminal defamation case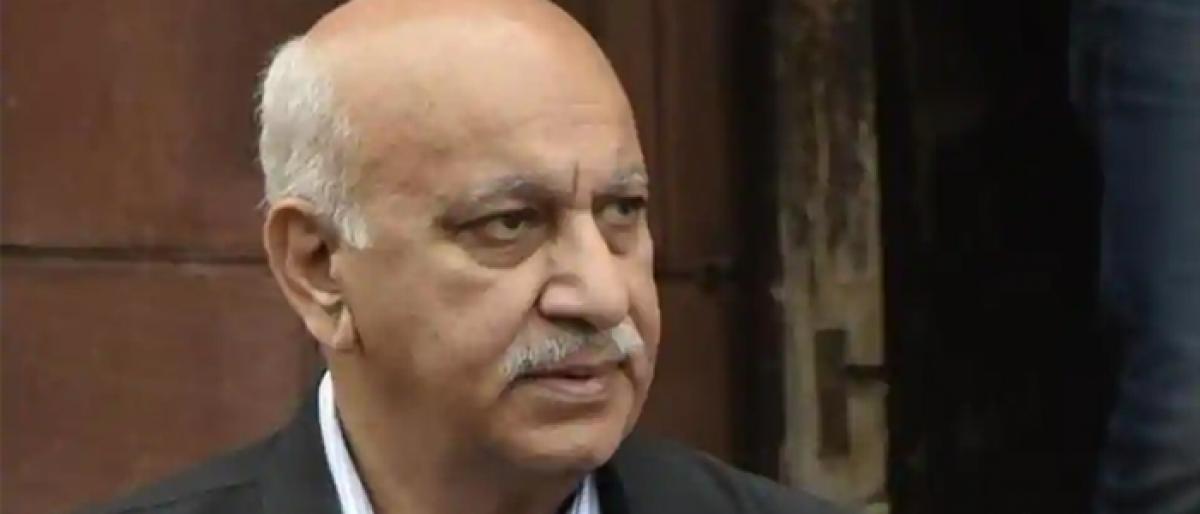 Highlights
The Editors Guild of India on Thursday hoped that former Union Minister MJ Akbar will withdraw his criminal defamation case against Priya Ramani, the first female journalist to accuse him of sexual harassment
New Delhi:The Editors Guild of India on Thursday hoped that former Union Minister M.J. Akbar will withdraw his criminal defamation case against Priya Ramani, the first female journalist to accuse him of sexual harassment.

In a statement, the Guild also offered to provide legal assistance to women who had accused Akbar of sexual harassment and also urged eminent lawyers to represent them pro bono if the former editor does not withdraw his criminal defamation case or files more such cases.

The Guild said it salutes the courage shown by several women journalists in bringing to light instances of how they were sexually harassed.

It said Akbar's resignation from the union council of ministers was a result of these women journalists' courage to fight for a high principle - gender equality in the newsroom.

"We hope that Akbar will also display the grace to withdraw the criminal defamation case he has filed against one of the complainants," the statement said."

"While Akbar is entitled to all legal instruments available to a citizen to seek vindication, it would be paradoxical for a veteran editor to employ the instrument of criminal defamation. More so for Akbar who happens to be a former President of the Guild.
But if he doesn't, or in case he files such cases against other women too, the Guild offers its support to them. If any of them were to need legal advice or assistance, the Guild will do the best it can to help and also appeals to eminent lawyers to represent them pro bono," it added.

Several women journalists have accused Akbar of sexual harassment, misconduct and molestation when he was a newspaper editor.

Akbar resigned as Minister of State for External Affairs on Wednesday.
Subscribed Failed...
Subscribed Successfully...