Aaditabh Gupta to thrill the ground of Figure Skating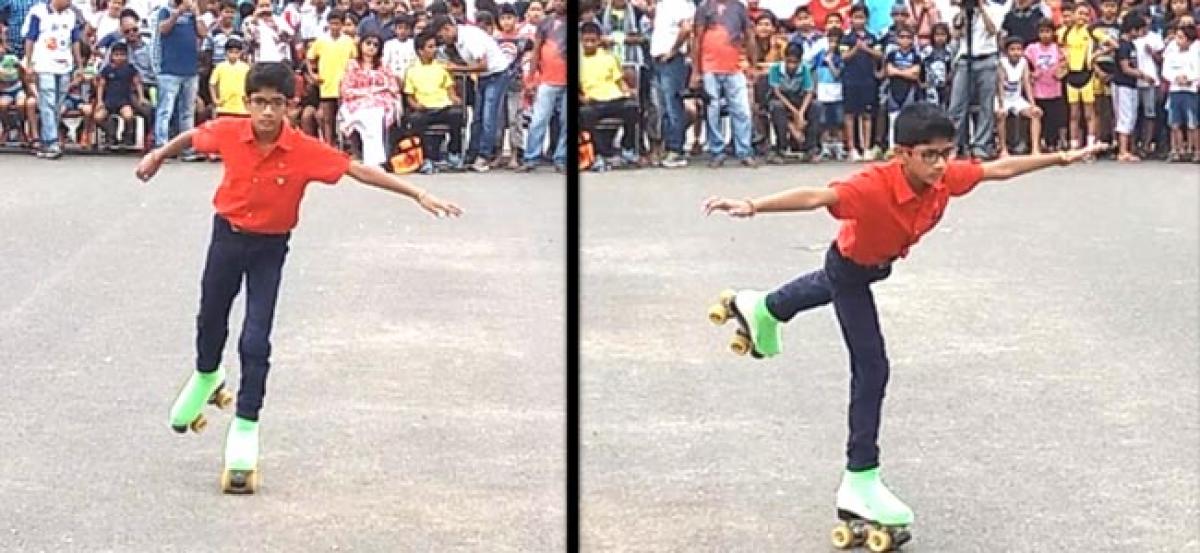 Highlights
Aaditabh Gupta has glorified the message of Struggle and Success with his winning performance in All India Invitational Real Gold Skating
The only child under the age of 09 is all set to challenge the world record of Skating

Aaditabh Gupta has glorified the message of Struggle and Success with his winning performance in All India Invitational Real Gold Skating Championship 2016. The event took place at sector 47 Gurugram in association with Indian Foundation of Ice and Roller Skating covering 300 participants from different states of the country for Speed Roller Skating.
The most adorable performance on Figure Skating (Artistic) was delivered by Aaditabh Gupta with several spins, spirals, lifts, jumps, steps and turns. His performance appears as if birds are bopping on ground on different beats of music.
Talking to Aaditabh Gupta; who has been the gold medalist from the last consecutive years said, "I share my winning gratitude to my parents Mr. Deepack Gupta and Mrs. Tara Gupta and my Coach Ms. Simrita and Mr. Jagraj Singh Sahney, they always motivate me to do my best. I started practicing Skating when I was 2 n half years old and I really enjoy it. I always grab the opportunity to challenge myself over skating. I always participate in such extra curriculum activities, it enhance my mind and helps me build my confidence."
Further he added, "Practice makes my confidence level high, the more I practice the more I achieve. The same funda goes with education; I pay sincere attention while studying as my parents say Education is the building block behind every successful man."