Replicate home form in Australia: Kohli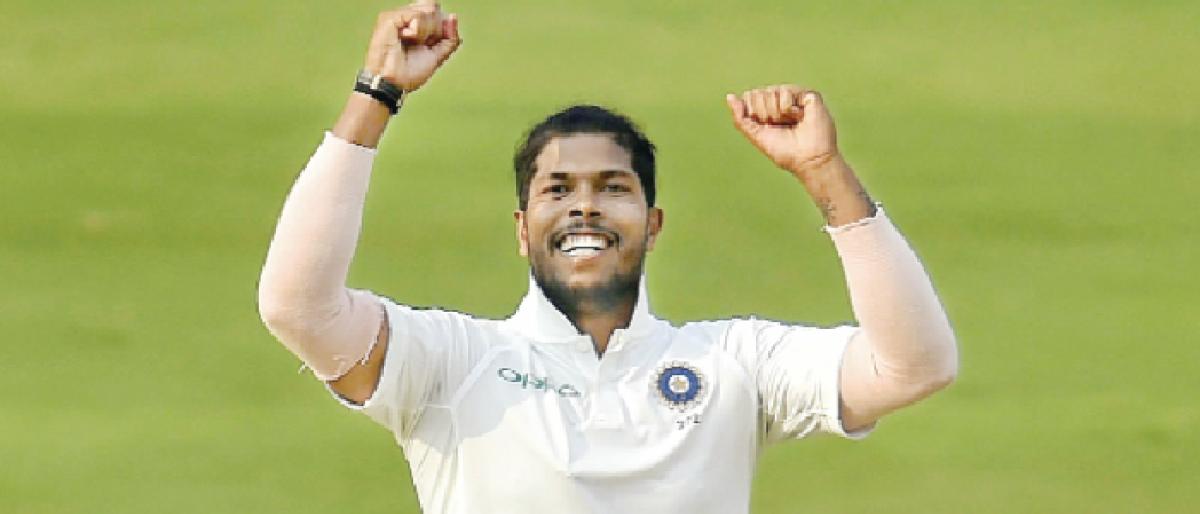 Highlights
India captain Virat Kohli has no issues with the teams bowlers but wants his batsmen to replicate their home form when they travel to Australia next month
Hyderabad: India captain Virat Kohli has no issues with the team's bowlers but wants his batsmen to replicate their home form when they travel to Australia next month.
While the bowlers have done the job for India, both home and away of late, batsmen have let the team down time and again.
After hammering the West Indies 2-0 in the short-Test series, Kohli said the batsmen must keep delivering to compliment the good work of the bowlers.
"I'm really happy to see these guys fit and hungry. It's up to the batsmen to do the rest of the job. I think this game was tougher for the batsmen.
This first innings was more challenging than the last one (in Rajkot)," said Kohli at the post-match presentation.
Compared to Rajkot, the batsmen had it tougher against the West Indies pace attack comprising Jason Holder and Shanon Gabriel.
Both the Test matches finished within three days.
India were put under a little bit of pressure in their first innings before Rishabh Pant and Ajinkya Rahane steadied the ship with a 152-run partnership.
"Jinx has been batting really well, he got runs in Nottingham and we won the Test.
He wanted runs under the belt. His partnership with Pant is something we want to see more of," said Kohli.
He was also all praise for Umesh Yadav, who became only the third Indian pacer to take 10 wickets in a Test at home.
Ahead of the Australia series, he has given a selection headache to the team.
"If you look at the three new guys (Vihari in England, Shaw and Pant) who've come in, they've grabbed their opportunities.
I think all these things are a big positive. But from this Test I want to single out Umesh.

"Shardul broke down and to take ten wickets is great. It was an outstanding performance.
We're all happy for him. I think it's a great luxury to have (several seamers). We have a headache to choose out of so many good quality bowlers.
That's a better position to be in than looking for bowlers," added the skipper.
West Indies captain Jason Holder, who played his first game of the series, said the ordinary batting led to another defeat on day three of the game.
"A little disappointed with the way we batted in the second innings. I thought we fought our way back in the game after the fightback yesterday we tried to push forward today.
But credit to India, they played commendably and did the basics better than us.
Asked if an extra seamer would have made the difference, he said: "In hindsight a lot of seamers got wickets, Umesh got ten wickets, I got a fifer and maybe Shannon got a few wickets as well and an extra seamer would have helped.
"It didn't spin as much as we'd expected it to. We need to apply ourselves more, need to give ourselves a better chance with the bat - bat deep after getting set in."
But it was a good game for the skipper who scored a half century and picked up a five-wicket haul.
"Personally I am in a good head space at the moment; I am playing good cricket and try working hard on my game while playing through aches and pains.
I love playing Test cricket and it is my favourite format," added Holder