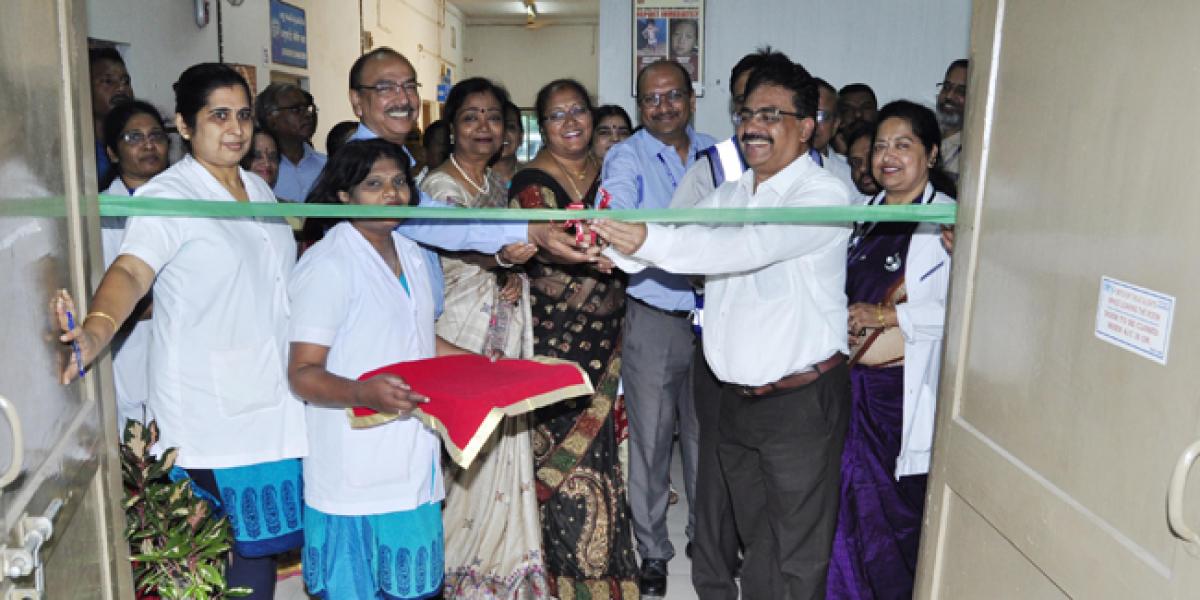 Highlights
DhanwanthariHospital of NTPCRamagundam in association with KIMS Hospital, Hyderabad has organised oneday free 2D ECHO and BMD campon Thursday
Ramagundam: Dhanwanthari Hospital of NTPC-Ramagundam in association with KIMS Hospital, Hyderabad has organised one-day free 2D ECHO and BMD camp on Thursday.
ED-Ramagundam Ravindra, the chief guest of the occasion, inaugurated the camp and appreciated Dhanwanthari Hospital for arranging specialist services from reputed hospital, which will help the township residents. While 210 patients registered for BMD, 113 patients registered for 2D ECHO.
Dr Vihari, Orthopedician and Dr Loknath, Cardiologist from KIMS Hospital along with their staff coordinated the camp. GM (O&M) AK Jain, Dr Sashmita Dash, CMO, office bearers from Ladies Club and unions and associations and other doctors and supporting staff from Dhanwanthari hospital were present on the occasion.