Rains hampering coal production: Singareni Collieries Company Limited CMD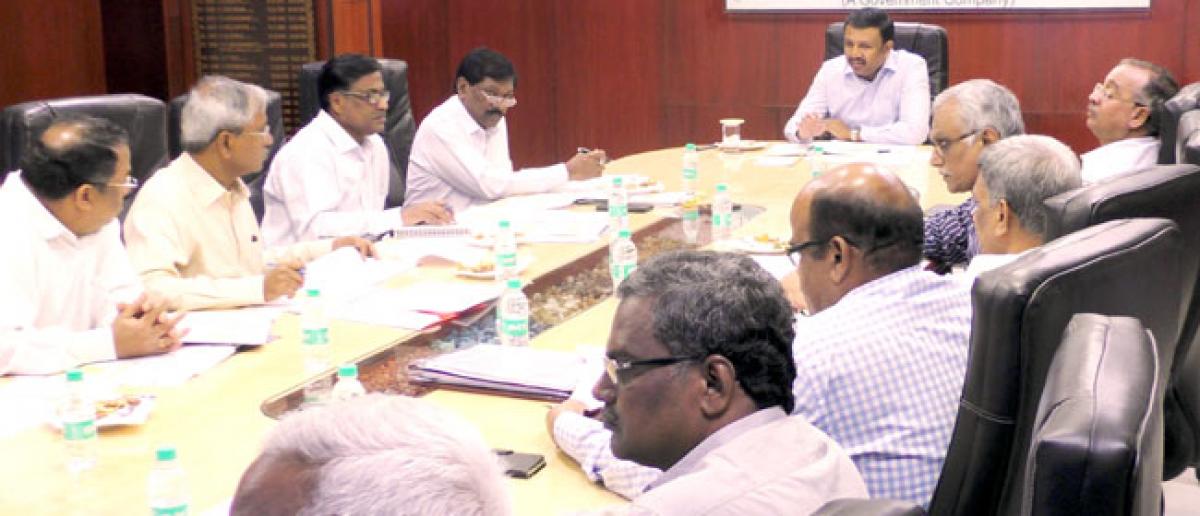 Highlights
Singareni Collieries Company Limited SCCL Chairman and Managing Director N Sridhar on Monday chaired a review meeting with the companys Directors and General Managers at Singareni Bhavan in Hyderabad
Kothagudem: Singareni Collieries Company Limited (SCCL) Chairman and Managing Director N Sridhar on Monday chaired a review meeting with the company's Directors and General Managers at Singareni Bhavan in Hyderabad.
Addressing the meeting, he said due to heavy rains and other issues production and transporting of the coal in all areas faced interruptions. Because of these interruptions, the targets could not be achieved in some areas. He asked officials to draw a plan to reach the set target on daily basis and thus achieve the target in this month.
Directors S Shanker, B Bhasker Rao, S Chandra Sekar Rao, Executive Director B Kishan Rao, General Managers Anthoin Raja, Y Rajeswara reddy, TNageswara Rao and YGK Murthy, Rushendrudu, and all areas General Mangers attended the meeting.