The promise that is never fulfilled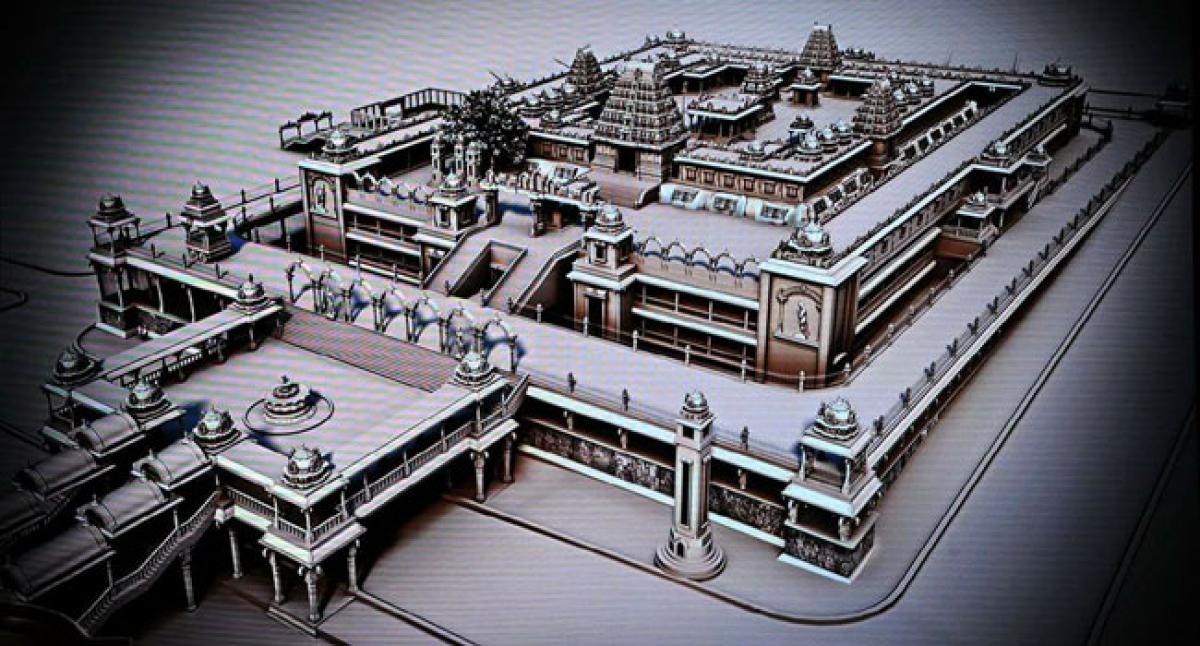 Highlights
The speculations of early polls are doing rounds, people of the temple town and devotees of Lord Rama wants to remind Chief Minister of his promise of developing of the Lord Rama Temple in Bhadrachalam which has been pending for more than four years
Kothagudem: The speculations of early polls are doing rounds, people of the temple town and devotees of Lord Rama wants to remind Chief Minister of his promise of developing of the Lord Rama Temple in Bhadrachalam which has been pending for more than four years.
The Government had conducted many meetings to take up the development of Bhadradri but no plan has been implemented yet. And now disappointment has set in as elections may be announced and the Chief Minister's promise refurbishing of the temple may remain a distant dream for people. The government has not released a single rupee for the development of the Ayodhya of South India.
Every year, on Sri Rama Navami (Lord Rama Kalyanam) people in the temple town and Lord Rama devotees wait for the announcement by the Chief Minister here as the Chief Ministers would take part in the programme and make announcement.
On April 15 in 2016, the Chief Minster had announced Rs. 100 crore for the development of the temple which made the local people and devotees very happy.
But the subsequent years in 2017 and 2018 the Chief Minister did not attend the Lord Rama Kalayanam. On February 1, 2017, seer Chinna Jeeyar Swamy, architect Anad Saidr and Minister Tummala Nageswara Rao visited the temple and observed the locations and made the three sets of diagrams for the development of the temple.
In 2018 at the time of the budget session, the Chief Minister had announced the development issue and allocated Rs 100 crore in the budget. After that many meeting were conducted by the Distsrict Minister Tummala Nageswara Rao, with the engineers and architect but no steps were taken in that direction and all activities were limited to the paper work only.
"After the state bifurcation of Andhra Pradesh, the people of Bhadradri and Lord rama devotees had expected Chief Minister K Chandrasekahr Rao would develop the temple, said TV Ramana, a senior citizen.
He said, CM had announced development of Yadhadri temple. In that background, the Bhadrachalam people had also expected that he would do the same for the Lord Rama temple.
Another Lord Rama devotee Ch. Sastry said, "it is very sad that in the last four years not a single development work has taken up here. KCR is developing many temples and releases funds for them. Why is he neglecting this temple," he questioned.