BLF to contest all Assembly seats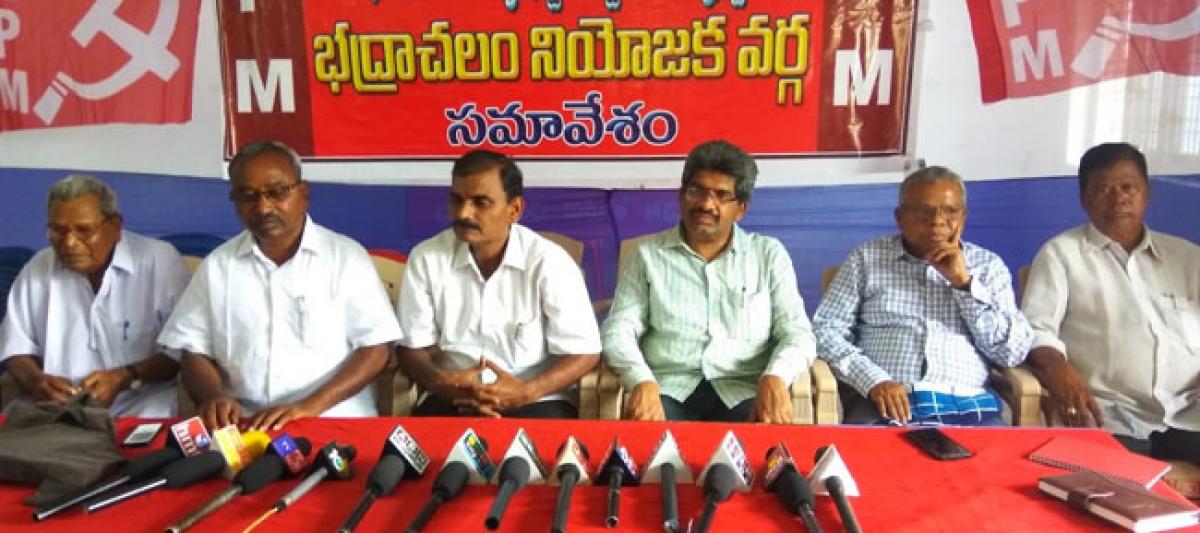 Highlights
Bahujana Left Party will contest all 119 Assembly seats in the State, said the CPM party secretariat members Venkat, Pothineni Sudharshan here on Wednesday The CPM party conducted the Bhadrachalam Assembly constituencylevel party workers and leaders meeting at Chandra Rao Bhavan
Bhadrachalam: Bahujana Left Party will contest all 119 Assembly seats in the State, said the CPM party secretariat members Venkat, Pothineni Sudharshan here on Wednesday. The CPM party conducted the Bhadrachalam Assembly constituency-level party workers and leaders meeting at Chandra Rao Bhavan.
Later, addressing the media persons, they criticized the TRS government for dissolving the Assembly for the early polls. They said the people give the government for the five years, how the Chief Minister took such a decision of early polls?.
The TRS party is giving priority the high castes people in the allotment of seats in the Assembly elections, they alleged. The list of candidates for the Assembly elections has the names of 34 people from the high caste and 16 Backward caste people, they added. The BLF is giving the chance to contest the election 65 per cent low caste candidates, they said. Ten seats will be allocated to the Dwakra Sangham people.
Alleging that the TRS government failed in all front and implemented not a single 2014 poll promises till date, they questioned how this time the party asking for votes in this election. They also criticized the alliances of the Congress and TDP and termed it a game to capture power.
They also invited the CPI to join the BLF front. The CPM will announce the candidates on 20th of this month, they said. The party will contest from the Bhadrachalam seat and the candidate will be announced on 20th of this month, they added. The CPM party candidate Venkat will surely win in this election, Pothineni Sudhershan said.
Former MLA Kunjabojji, Sunnam Rajaiah, former MP Midiam BabuRao, CPM leaders M Venkateswarlu , A Kanakaiah, AJ Ramesh, Y Ravi Kumar, B Venkat Reddy MB Narsa Reddy,M Renuka, Brahama Chary, G Swamy and others attended the meeting.