Governor flags off metro train between LB Nagar - Ameerpet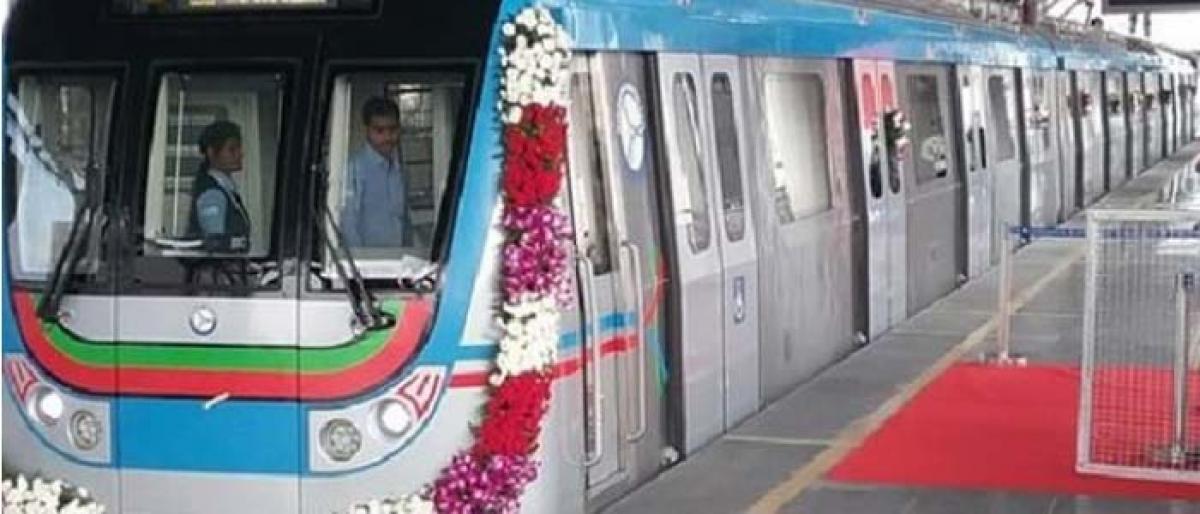 Highlights
Governor ESL Narasimhan has flagged off metro train between LB Nagar Ameerpet today at Ameerpet metro station around 1245 pm
Governor ESL Narasimhan has flagged off the metro train between LB Nagar - Ameerpet today at Ameerpet metro station around 12.45 pm.
With this, the Corridor - I of the metro project has been successfully completed which operate metro services from Miyapur to LB Nagar.
The governor took a metro ride from Ameerpet metro station and reached MG bus station where he explored the largest metro station in Asia. He then travelled to LB Nagar to address a press conference. The IT minister KT Rama Rao and home minister Nayini Narasimha Reddy, MP Bandaru Dattatreya were also present at the launch event.
The metro operations for the commuters will be available from 6 pm.
Along with the LB Nagar station, other 17 stations have also been launched between LB Nagar and Ameerpet stretch.
Around 17 new metro stations between LB Nagar and Ameerpet has been formed with totalling of 28 stations from LB Nagar to Miyapur, which is longest metro route among the other metro lines.
The new metro line which was opened today has a length of 16 km and with this, the entire 29 km corridor-I has become operational. With the launch of this line, the total metro stretch reached to 46 km forming the second largest stretch after Delhi metro.
In November last year, prime minister Narendra Modi has inaugurated the metro services between Miyapur and Ameerpet.