Congress bets on Feroz to pip Jaffer at the post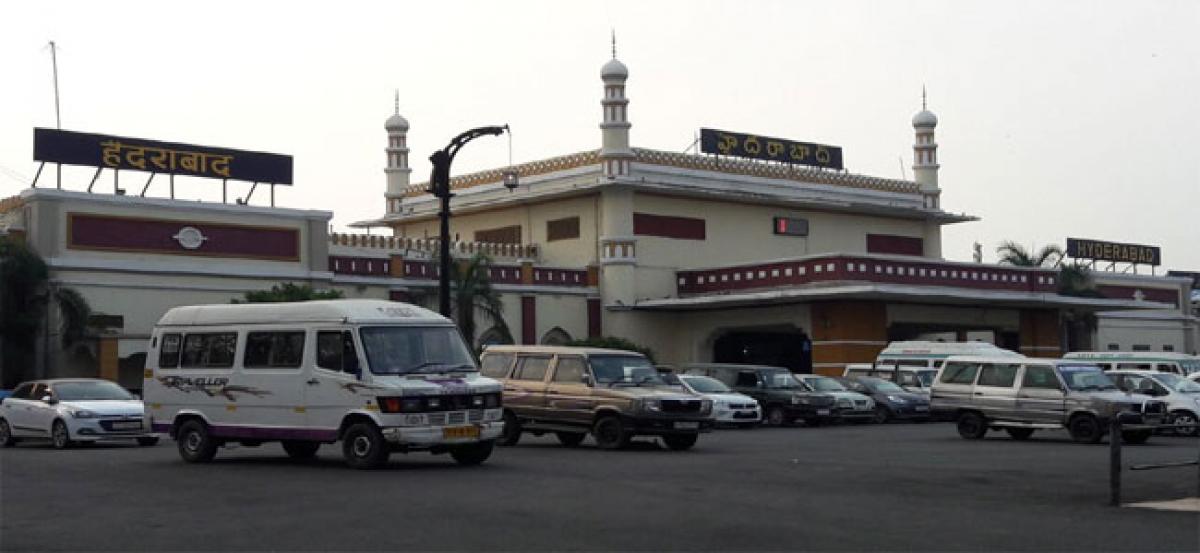 Highlights
Even as other political parties are yet to officially announce their candidates for the Nampally constituency, the MIM is employing all kinds of campaign modes to retain its hold Amongst other political parties, Congress ticket aspirant Mohammad Feroz Khan, who gave a tough fight in the last election, is once again gearing up for another battle against MIM
Hyderabad: Even as other political parties are yet to officially announce their candidates for the Nampally constituency, the MIM is employing all kinds of campaign modes to retain its hold. Amongst other political parties, Congress ticket aspirant Mohammad Feroz Khan, who gave a tough fight in the last election, is once again gearing up for another battle against MIM.
Since 2009, Feroz Khan remained an important factor in the political space, as he contested from Praja Rajyam Party of Chiranjeevi and lost to MIM's Virasat Rasool Khan by a margin of just 6,799. Later, he fought on a TDP ticket against MIM's Jaffar Hussain Meraj and lost with a huge margin. The loss is attributed to TDP's alliance with BJP and the negative impact of Modi factor in Muslim dominated areas. Some political analysts believe that the leader who had learnt from his mistakes will make a comeback and would give a tough fight to MIM candidate Jaffar Hussain, the former deputy Mayor and incumbent MLA.
Despite Feroz being a turncoat changing political parties at his whim from Congress to Praja Rajyam Party and TDP and back to Congress, he enjoys the support from huge population from slums like Ahmed Nagar and Bholanagar of First Lancer at the foothills of Banjara Hills. Riding on this support this will be the third time Feroz will be contesting from the constituency. No other candidate from Congress party is believed to have the following like the Feroz. Being a tech savvy, the leader remains active on social media platforms and remains in touch with his cadre.

The MIM candidate from the Nampally, Jaffar Hussain, is said to be a hard nut to crack, as he remained in touch with the constituents during his tenure. People have observed one of his unique traits as praying in each of the mosques of his constituencies during evening prayers and meeting the namazis and locals during the last four-and-half-a-years of his MLA tenure. It is believed that in Nampally constituency, the infighting amongst the party leaders against the incumbent Jaffar Hussain has impacted the development works.
Mohammed Majid Hussain, former Mayor and Yasser Arafat, son of Mumtaz Ahmed Khan remained top challengers of former deputy Mayor, Jaffar Hussain ever since he was given Nampally ticket in 2014. The party leadership tried to sort out the matters, but the cadres of these leaders remained loyal to the local leadership and could prove damage to the prospects in the upcoming elections.
Amongst other political parties, which could get substantial number of votes would be BJP which could not contest in 2014, because of the alliance with TDP but will be fielding their candidate this time. One of the top contenders from the party is city vice president JL Rahul Chandra, a close aide of former Union Minister and Secunderabad MP Bandaru Dattatreya.