Haj Committee to help apply online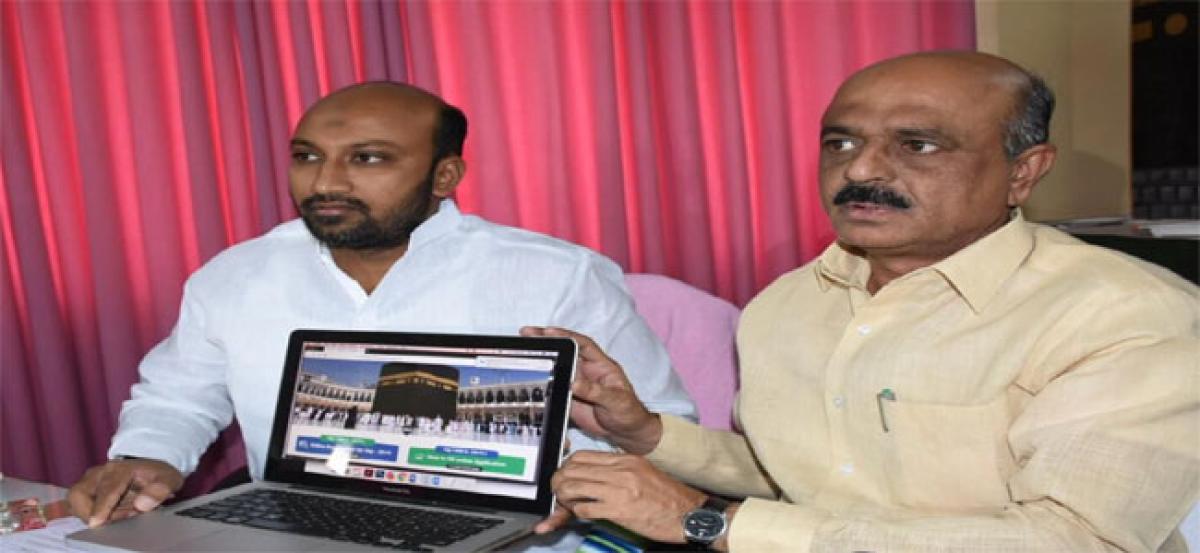 Highlights
Special Officer at Telangana State Haj Committee SA Shukoor has said that the facility to fill in and submit Haj online applications would be available from October 23 at Haj House, Nampally The last date to submit the application is November 17
Hyderabad: Special Officer at Telangana State Haj Committee SA Shukoor has said that the facility to fill in and submit Haj online applications would be available from October 23 at Haj House, Nampally. The last date to submit the application is November 17.
Addressing a Media conference here on Friday, Shukoor said that based on the request made by the Chairman, Mohammed Masiullah Khan, the facility would be available on all working days from 10:30 am to 5 pm. Eight to ten computers would be commissioned for the service, and two lady operators would be available to help women applicants, he said. Up to five applicants can file their applications in a single cover, and they should possess valid machine-readable international passports issued before November 17, 2018 and should be valid at least till January 31, 2020, Shukoor said.
Applicants of 70 years or above will be selected, along with a companion who is a blood relative, without Qurrah (draw of lots), he said. A group of four to five ladies of 45 and older can submit their applications without Mehram (male companion). The Haj application forms can be accessed on the website, www.hajcommittee.gov.in. Necessary documents like a copy of passport, a cancelled cheque, a colored passport-size photograph and nominee details with all required signatures should be submitted along with the application.