BJP likely to field Swami Paripoornananda from Jubilee Hills segment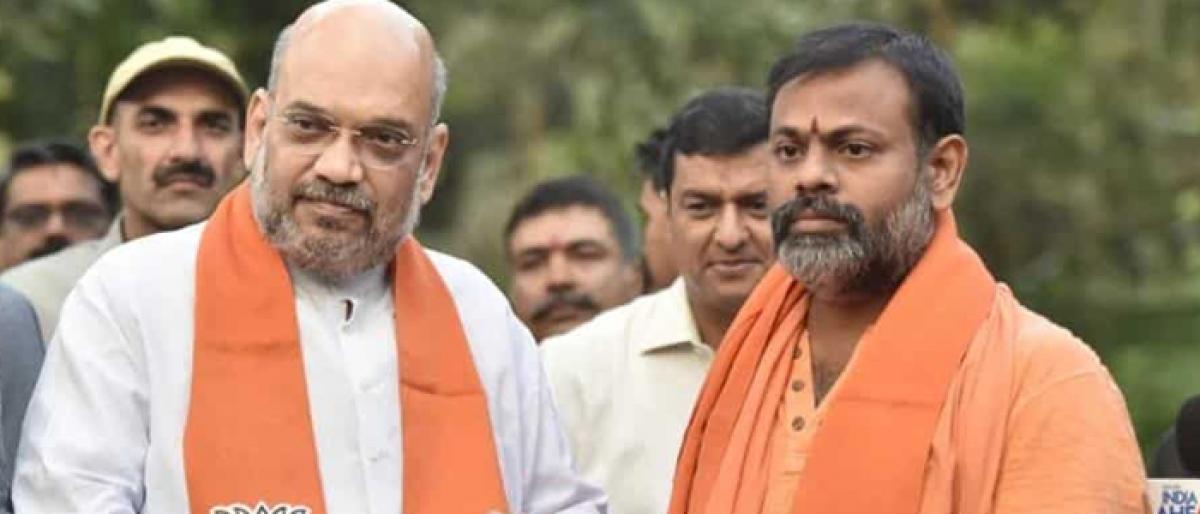 Highlights
Indications are that the State BJP leadership is weighing its options to field Swami Paripoornananda from the Jubilee Hills Assembly constituency in city That is why the BJP leadership has not so far announced its candidate for Jubilee Hills constituency
​Hyderabad: Indications are that the State BJP leadership is weighing its options to field Swami Paripoornananda from the Jubilee Hills Assembly constituency in city. That is why the BJP leadership has not so far announced its candidate for Jubilee Hills constituency.
Speaking to The Hans India, a senior party functionary and member of the party State committee said the All India Majlis-e-Ittehad-ul Muslimeen (AIMIM) has been trying to expand its base to the Jubilee Hills and Rajendranagar in the city.
The party has credible information that the AIMIM chief Asaduddin Owaisi had tried to persuade TRS chief and caretaker Chief Minister K Chandrashekar Rao not to field the TRS candidates from these constituencies, but in vain. It was against this background that the party is weighing the options to field Paripoornananda from the Jubilee Hills Assembly segment. This, the party is hopping, will help in not only preventing the AIMIM but also taking on the TRS.